Bolbitis feeiana (Copel.) Fraser-Jenk. & Gandhi, Indian Fern J. 35: 114 (2018) (syn: Campium feeianum Copel.);
W. India as per POWO;
---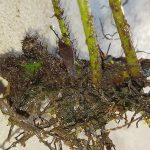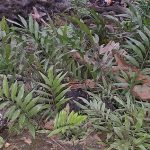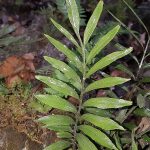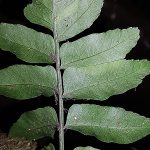 Bolbitis presiliana ?: 5 images.
Location: Amboli – Western ghats , South Maharashtra.
Habitat: Along rocky stream.
date- Feb 22.
Habitus: herb. Single/ in small colonies.
Fronds: Rachis scaly at base only.
Lateral pinnae 7-9 pairs, terminal pinna similar- not thin and elongated. Not bulbiferous.
Venation- Costal areoles pentagonal, no included veinlets.
---
Bolbitis feeiana. B. presliana [note spelling] was found by Copeland to be a superfluous name and is an illegitimate name. See the Annotated Checklist of Indian pteridophytes vo. 3: 11-13 (2020).
I assume it has no small proliferous bulbils shortly below the tips of the pinnae.
---
---
.
References:
POWO  Catalogue of Life (Bolbitis presliana(Fée) Ching)  The Plant List Ver.1.1  GBIF (Bolbitis presliana(Fée) Ching) (High resolution specimens) Flora of peninsular India India Biodiversity Portal