Bistorta milletii Leveille, Repert. Spec. Nov. Regni Veg. 12: 286 1913. (syn: Bistorta taipaishanensis (H.W.Kung) Yonek. & H.Ohashi; Persicaria milletii (H.Lév.) Cubey; Polygonum milletii (H.Lév.) H.Lév.);
.
Himalaya to Central China: China North-Central, China South-Central, East Himalaya, Nepal as per POWO;
.
China (?Qinghai, S-Shaanxi, Sichuan, Yunnan), Bhutan, N-India, Nepal as per CoL;
.
---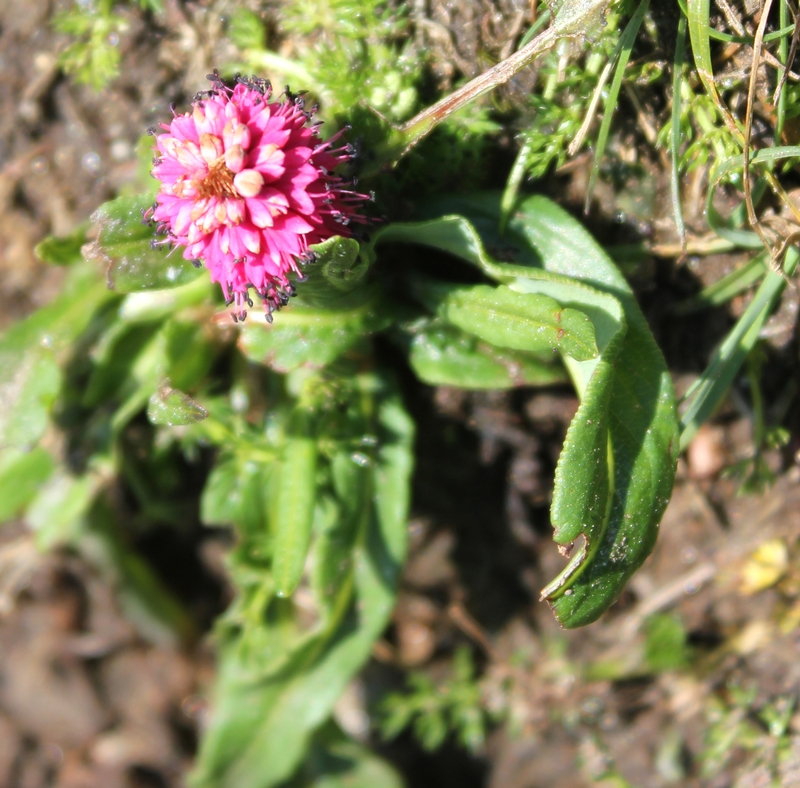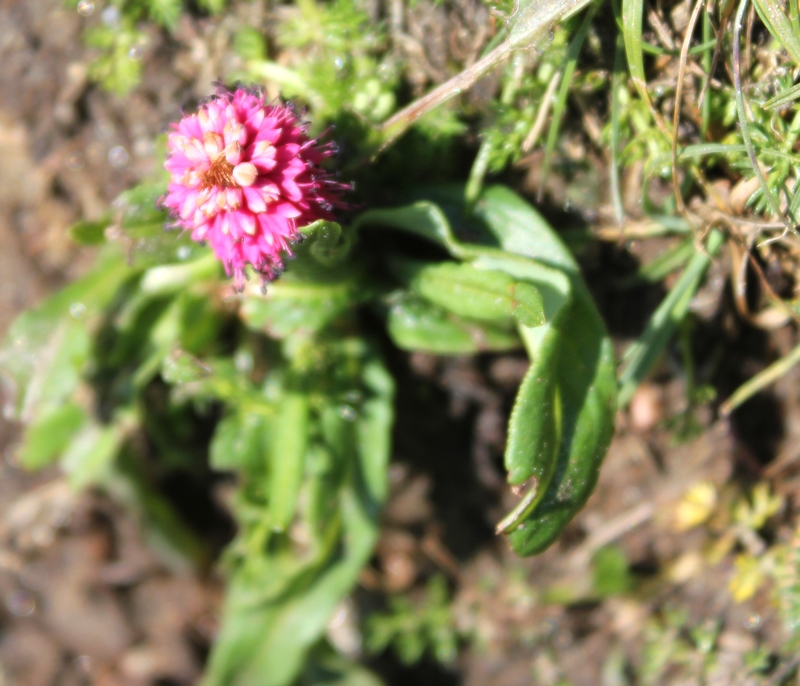 Polygonaceae Fortnight: Persicaria sp. for ID from Chopta Uttarakhandr-GSMAY47
: 4 posts by 3 authors. Attachments (2).
Persicaria
sp. photographed
from near Chopta in Uttarakhand
.

Looks like
P. capitata
but leaves appear to be larger, please help in ID.
---
.
References:
POWO  Catalogue of Life  The Plant List Ver.1.1  IPNI  Flowers of India and GBIF specimen- one (High resolution specimens)
A Revision of Plants Hitherto Referred to Bistorta milletii(Polygonaceae) in Nepal (pdf)- Koji Yonekura, Hiroyoshi Ohashi- December 1999 Journal of Japanese Botany 74(6):329-343