Ranunculus ficaria L., Sp. Pl.: 550 (1753) (syn: Ficaria ficaria (L.) H.Karst.; Ficaria ranunculoides Roth; Ficaria verna Huds.; Ficaria vulgaris J.St.-Hil.; Ranunculus claviformis Dulac; Ranunculus praecox Salisb.);
.
Canary Islands, Europe to Medit. and Kazakhstan: Albania, Algeria, Austria, Baleares, Baltic States, Belarus, Belgium, Bulgaria, Canary Is., Central European Rus, Corse, Cyprus, Czechoslovakia, Denmark, East Aegean Is., East European Russia, Finland, France, Germany, Great Britain, Greece, Hungary, Ireland, Italy, Kazakhstan, Kriti, Krym, Lebanon-Syria, Libya, Morocco, Netherlands, North Caucasus, North European Russi, Northwest European R, Norway, Palestine, Poland, Portugal, Romania, Sardegna, Sicilia, South European Russi, Spain, Sweden, Switzerland, Transcaucasus, Tunisia, Turkey, Turkey-in-Europe, Ukraine, Yugoslavia; Introduced into: Alabama, British Columbia, Connecticut, Delaware, District of Columbia, Føroyar, Iceland, Illinois, Kentucky, Maryland, Massachusetts, Michigan, Missouri, New Hampshire, New Jersey, New York, Newfoundland, North Carolina, Ohio, Ontario, Oregon, Pennsylvania, Québec, Rhode I., Tennessee, Texas, Virginia, Washington, West Virginia, Wisconsin as per POWO;
.
---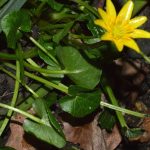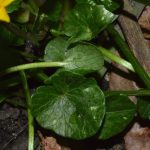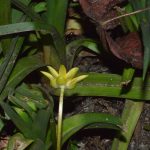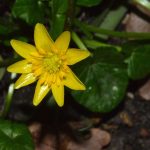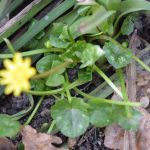 Ficaria verna subsp. verna: 5 very high res. images.
Location: Langton Garden, Romford, UK
Date: 26 February 2022
Habit : Cultivated

Syn : 
Ranunculus ficaria L.
---
.
---
Ficaria verna Huds.: 4 high res. images.
Location: Romford, UK
Altitude: 40 m.
Date: 09 March 2022
Habit : Wild
---
---
.
References:
POWO  Catalogue of Life (Ficaria verna Hudson) The Plant List Ver.1.1  GBIF (High resolution specimens) Wikipedia  Invasive  Go Botany