Iberis sempervirens L., Sp. Pl.: 648 (1753) (syn: Aethionema longistylum Post; Biauricula sempervirens (L.) Bubani; Iberis arbuscula Spach; Iberis commutata Schott & Kotschy ex Boiss.; Iberis garrexiana All.; Iberis serrulata Vis.);
.
Pyrenees to Turkey, NW. Africa: Albania, Algeria, Bulgaria, East Aegean Is., France, Greece, Italy, Kriti, Lebanon-Syria, Morocco, Spain, Turkey, Yugoslavia; Introduced into: Assam, Austria, California, Czechoslovakia, Germany, Great Britain, Michigan, New York, Vermont as per POWO;
.
---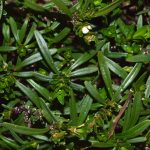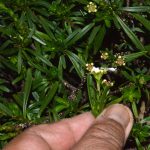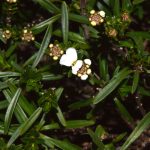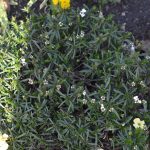 SK 3363 17 March 2022: 5 very high res. images.
Location: Langton Garden, Romford, UK
Date: 26 February 2022
Habit : Cultivated
---
Appears to be from Brassicaceae.
---
Unequal petals Iberis, linear undivided leaves I. sempervirens
---
---
.
References:
POWO  Catalogue of Life  India Biodiversity Portal  Ncsu  RHS