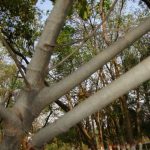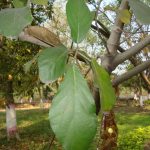 Terminalia catappa for validation: 2 images.
Request for validation of Terminalia catappa from Bilaspur. Photographed in March 2022.
---
Picture of canopy will help.
---
I will try to get an image of canopy and post.
---
Seems different from Terminalia,
Resembles Ficus hispida,
---
Conform …, the plant has latex or not,
---
I will check for latex and bring to kind information.
---
I am sorry that I have not able to visit the locality again. I will post more images once I revisit the locality.
---