Androsace tapete Maxim., Bull. Acad. Imp. Sci. Saint-Pétersbourg III, 32: 505 1888. (syn: Androsace densa Pax & K.Hoffm.; Androsace gustavii R.Knuth; Androsace sessiliflora Turrill; Primula tapete (Maxim.) Kuntze);
.
S. Xinjiang to Himalaya and China (W. Sichuan, S. Gansu): China North-Central, China South-Central, East Himalaya, Nepal, Tibet, Xinjiang as per POWO;
.
Common name: Carpet Rock Jasmine
.
---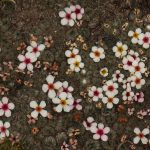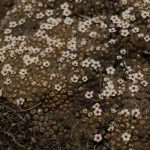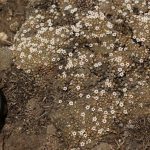 your Androsace tapete images: 3 images- 1 very high res. image.
Please find images of Androsace tapete attached. Observed observed near Gochung, North Sikkim.
---
.
References:
POWO  Catalogue of Life  The Plant List Ver.1.1  GBIF (High resolution specimens) Flora of China  FOC illustration  Annotated checklist of Flowering plants of Nepal  Flowers of India  Wikimedia Commons  alpinegardensociety