Monotropa hypopitys L., Sp. Pl. 387 1753. (syn: Hypopitys americana (DC.) Nutt.; Hypopitys dentata Raf.; Hypopitys europaea Nutt.; Hypopitys fimbriata (A.Gray) Howell; Hypopitys glabra DC.; Hypopitys hypophegea (Wallr.) G.Don; Hypopitys hypopitys (L.) Small; Hypopitys insignata E.P.Bicknell; Hypopitys lanuginosa (Michx.) Raf.; Hypopitys lanuginosa var. rosea House; Hypopitys latisquama Rydb.; Hypopitys lutea Gray; Hypopitys monotropa Crantz; Hypopitys monotropa subsp. hypophegea (Wallr.) Tzvelev; Hypopitys multiflora Scop.; Hypopitys multiflora var. americana DC.; Hypopitys racemosa Raf.; Hypopitys rivini Rupp.Jun. ex Cess.Passer. & Gibelli; Hypopitys secunda Raf.; Hypopitys stricta Raf.; Monotropa abietina Dumort.; Monotropa chinensis Koidz.; Monotropa epirrhizium St.-Lag.; Monotropa fimbriata A.Gray; Monotropa flagrans Gilib.; Monotropa glabra Bernh. ex Rchb.; Monotropa hirsuta Hornem. ex Willk. & Lange; Monotropa hypophegea Wallr.; Monotropa hypopitys var. americana Domin; Monotropa hypopitys f. atricha (Domin) Kitag.; Monotropa hypopitys var. californica Domin; Monotropa hypopitys var. fimbriata Domin; Monotropa hypopitys subsp. lanuginosa (Michx.) H.Hara; Monotropa hypopitys var. latisquama (Rydb.) Kearney & Peebles; Monotropa hypopitys f. rubra (Farw.) F.Seym.; Monotropa hypopitys var. rubra Farw.; Monotropa hypopitys f. subuniflora Domin; Monotropa hypoxya Spreng.; Monotropa japonica Franch. & Sav.; Monotropa lanuginosa Michx.; Monotropa lanuginosa var. glabriuscula Torr.; Monotropa lanuginosa var. rubra Torr.; Monotropa latisquama (Rydb.) Hultén; Monotropa multiflora Fritsch; Monotropa nepalensis Wall.; Monotropa nipponica H.Hara; Monotropa procera Eaton; Monotropa squamiformis Dulac; Monotropa taiwaniana S.S.Ying; Orobanche hypopitys (L.) Hill);
.
Temp. Northern Hemisphere to Central America: Afghanistan, Alabama, Alaska, Albania, Alberta, Algeria, Altay, Amur, Arizona, Arkansas, Austria, Baleares, Baltic States, Belarus, Belgium, British Columbia, Bulgaria, Buryatiya, California, Central European Rus, China North-Central, China South-Central, China Southeast, Chita, Colorado, Connecticut, Corse, Cyprus, Czechoslovakia, Delaware, Denmark, District of Columbia, East Aegean Is., East European Russia, East Himalaya, Finland, Florida, France, Georgia, Germany, Great Britain, Greece, Guatemala, Honduras, Hungary, Idaho, Illinois, Indiana, Iowa, Iran, Ireland, Irkutsk, Italy, Japan, Kansas, Kazakhstan, Kentucky, Khabarovsk, Kirgizstan, Korea, Krasnoyarsk, Krym, Kuril Is., Lebanon-Syria, Louisiana, Maine, Manchuria, Maryland, Massachusetts, Mexico Central, Mexico Gulf, Mexico Northeast, Mexico Northwest, Mexico Southeast, Mexico Southwest, Michigan, Minnesota, Missouri, Mongolia, Montana, Myanmar, Nebraska, Nepal, Netherlands, New Brunswick, New Hampshire, New Jersey, New Mexico, New York, Newfoundland, North Carolina, North Caucasus, North European Russi, Northwest European R, Norway, Nova Scotia, Ohio, Oklahoma, Ontario, Oregon, Pakistan, Pennsylvania, Poland, Portugal, Primorye, Prince Edward I., Qinghai, Québec, Rhode I., Romania, Sakhalin, Saskatchewan, Sicilia, South Carolina, South European Russi, Spain, Sweden, Switzerland, Taiwan, Tennessee, Texas, Thailand, Tibet, Transcaucasus, Turkey, Tuva, Ukraine, Vermont, Virginia, Washington, West Himalaya, West Siberia, West Virginia, Wisconsin, Wyoming, Xinjiang, Yakutskiya, Yugoslavia as per POWO;
.
---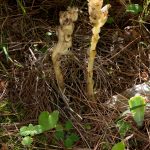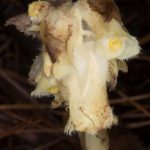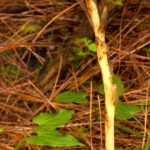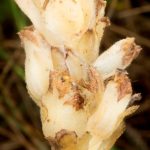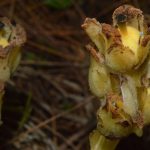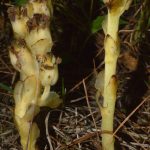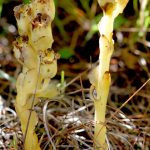 Monotropa hypopithys L.: 8 very high res. images.
Date: 18 August 2021 
Habit : Wild 
---
---
.
References:
POWO  Catalogue of Life  The Plant List Ver.1.1  Flora of China  Flora of Pakistan  FOP illustration Annotated checklist of Flowering plants of Nepal  Wikipedia  Illinois Wildflowers