Geijera parviflora Lindl., J. Exped. Trop. Australia 102 1848. (syn: Geijera pendula Lindl.; Zanthoxylum australasicum A.Juss.);
.
E. & SE. Australia: New South Wales, Queensland, South Australia, Victoria as per POWO;
.
Common name: Australian Willow, Wilga
.
---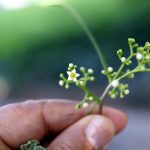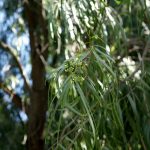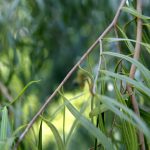 Geijera parviflora from Sunnyvale California-GS31032022-2: 4 very high res. images.
Geijera parviflora photographed from Sunnyvale California, 8-10-2009
---
For me the ID is correct. I have come across with this species.
---
---
.
References:
POWO  Catalogue of Life  The Plant List Ver.1.1  IPNI  GBIF (High resolution specimens)  Flowers of India  Wikipedia
http://anpsa.org.au/g-parv.html
https://inlandvalleygardenplanner.org/plants/geijera-parviflora/
https://www.anbg.gov.au/gnp/interns-2014/geijera-parviflora.html
https://www.smgrowers.com/products/plants/plantdisplay.asp?plant_id=671