Mastixia arborea (Wight) C.B.Clarke, Fl. Brit. India 2: 745 1879. (syn: Bursinopetalum arboreum Wight);
.
S. India as per POWO;
.
---
Trees, to 25 m high, bark pale brown, mottled with dark brown; lenticels up to 1.3 mm; outer bark 2-3 mm thick, shallowly fissured with white blotches outside; inner bark 10-15 mm thick; blaze yellow; exudation insignificant, black in course of time; branchlets subglabrous. Leaves simple, alternate, estipulate; petiole 10-30 mm, slender, grooved above, flattened, ferrugenous-villous when young; lamina 6-19 x 2-8 cm, elliptic, elliptic-oblong, elliptic-obovate or obovate, base attenuate or cuneate, apex acuminate, acumen twisted, margin entire, glabrous, coriaceous; lateral nerves 4-10 pairs, pinnate, prominent, intercostae reticulate, faint; glands prominent on either side of midrib beneath. Flowers bisexual, yellowish-green, in terminal corymbose rusty tomentose panicles; lower bracts lanceolate, upto 5 mm, thick, subglabrous; bracteoles 2; calyx tube campanulate, pubescent, lobes 5, spreading, disc yellow, fleshy, shining, 4-5 lobed; petals 5, ovate, fleshy, with an apical notched but without median ridge, valvate; stamens 5, outside the disc, erect; filaments short; anther oblong-cordate; ovary inferior, adnate to the calyx tube, 1-celled; ovule 1, pendulous near the top of the cell; style short, cylindric. Fruit a drupe, cylindric-ovoid, 3.2 cm long, smooth, greenish-purple, persistent disc and sepals in conspicuous; seed ellipsoid.
Flowering and fruiting: February-May
Shola and evergreen forests
Western Ghats
(Attributions: Dr. N Sasidharan (Dr. B P Pal Fellow), Kerala Forest Research Institute, Peechi as per India Biodiversity Portal)
.
---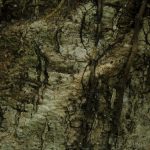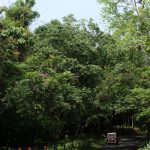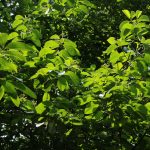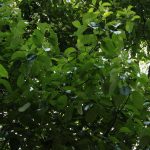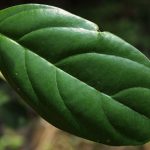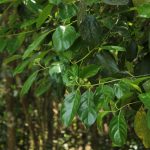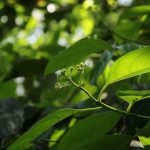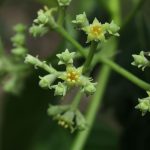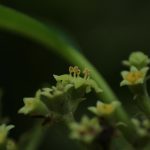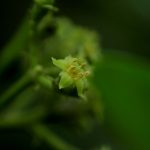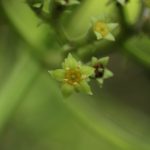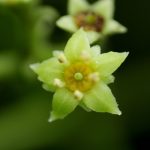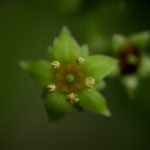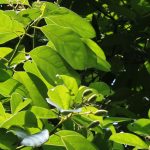 297 ID wild tree: 11 images.
Please ID wild tree, very rare,
Location: near Reserve Forest, Chathamattom, Ernakulam District, (Kochi) Kerala PIN:686671
Altitude: 1400fsl
Flower date: 28.03.2022, 01.35pm
Habitat: wild moisture, shady streamside
Plant habit: tree, erect, branches, hard woody stem 45 inches circumference, rough bark, long lasting
Height: 09 meters
Leaves: alternate, ovate, acute, soft glossy, size up to:12×6cm
Flower: pyramidal racemose, clustered, diameter:03mm, green, good fragrance
Fruit: drupe green, ovoid
Seed:
Camera: CANON EOS1500D
---
Mastixia arborea (Wight) C.B.Clarke [Cornaceae/ Nyssaceae].
---
Yes, it is Mastixia arborea, dear …, thank you very much for ID my plant
---
---
.
References:
POWO  Catalogue of Life  The Plant List Ver.1.1  WCSP  IPNI  GBIF (High resolution specimens) Flora of peninsular India Dinesh Valke's Flickr Post  India Biodiversity Portal  Biotik  Wikipedia  Wikimedia Commons  FRLHT