Rhododendron schlippenbachii Maxim., Bull. Acad. Imp. Sci. Saint-Petersbourg 15: 226 1871. (syn: Azalea schlippenbachii (Maxim.) Kuntze; Rhododendron schlippenbachii f. albiflorum Y.N.Lee);
.
S. Russian Far East to N. China and Japan: Inner Mongolia, Japan, Korea, Manchuria, Primorye as per POWO;
.
---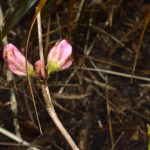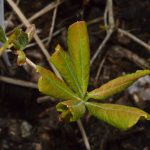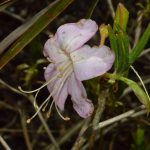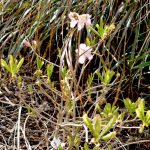 Rhododendron schlippenbachii Maxim.: 4 very high res. images.
Location: Eden Project, Cornwall, UK
Date: 03 April 2022
Habit : Cultivated
---
Hard to be positive as your leaves are not fully open.
Rhododendron schlippenbachii… one of my all time favourite Rhododendrons.
Used to have it previous garden.
Put baby one in here but not flowered yet.
The leaves are so very different from other deciduous Rhodos.
Flowers just as leaves are opening.
---
I was also sceptical about the ID but the label says so !
---
---
.
References:
POWO  Catalogue of Life  The Plant List Ver.1.1  Tropicos  IPNI  Flora of China  Wikipedia  Flickr
https://plants.ces.ncsu.edu/plants/rhododendron-schlippenbachii/
https://landscapeplants.oregonstate.edu/plants/rhododendron-schlippenbachii
https://www.finegardening.com/plant/royal-azalea-rho%C2%ADdodendron-schlippenbachii