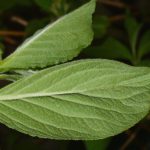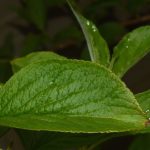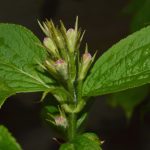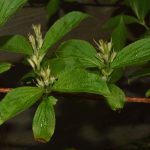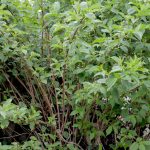 SK 3407 13 April 2022: 5 very high res. images.
Location: Gorran Haven, St. Austell, UK
Date: 02 April 2022
Habit : Cultivated
---
Weigela.
Maybe Weigela floribunda.
Maybe one of the many named cultivars.
Flowers can be yellow, white, pink or red.
See my images below in very safe to browse web site Flickr.
Surprisingly there is a similar looking 
Weigela florida
 (also see 
POWO
) also, but the calyx looks a bit different.
OMG! So sorry…brain not in gear.
NOT Weigela floribunda… mean to say Weigela florida!
Unlikely to be Weigela hortensis… extremely rare in UK.
But I find calyx more closer to images at Weigela floribunda rather than those at Weigela florida
---
OK.
I very much doubt that it is Weigela floribunda as this is extremely rare and in all UK only one nursery was selling it… Crug farm …in North Wales.
Sue and Blethyn are plant hunters and used to collect seeds to grow many rare plants.
I recognise/ know Weigela but have never studied the calyx.
Another common one in UK is Weigela middendorffiana… it usually has yellow flowers.
Very few Weigela flower buds on www showing the calyx.
Aren't there many cultivars? It may be one of them.
---
Many cultivars of Weigela florida… over 20
None listed in my Plantfinder for Weigela floribunda.
There are many fabulous very special gardens in Cornwall…..  Caerhays/ Trewithen/  Trebah/ Llanhydroch, etc etc
If it was in a special garden…then there is a slight possibility of something rare/unusual.
But if in an ordinary garden at Gorran Haven then very unlikely to be the rare Weigela.
I have very little knowledge of Weigela.
My pics below. None show bud close ups.