Sanicula canadensis L., Sp. Pl. 1: 235 1753. (syn: Caucalis canadensis (L.) Crantz; Sanicula canadensis var. genuina Fernald; Sanicula canadensis var. typica H.Wolff; Sanicula marilandica var. canadensis (L.) Torr.);
.
SE. Canada to Central & E. U.S.A.: Alabama, Arkansas, Connecticut, Delaware, District of Columbia, Florida, Georgia, Illinois, Indiana, Iowa, Kansas, Kentucky, Louisiana, Maryland, Massachusetts, Michigan, Minnesota, Mississippi, Missouri, Nebraska, New Hampshire, New Jersey, New York, North Carolina, Ohio, Oklahoma, Ontario, Pennsylvania, Québec, Rhode I., South Carolina, South Dakota, Tennessee, Texas, Vermont, Virginia, West Virginia, Wisconsin, Wyoming as per POWO;
.
---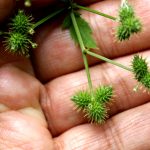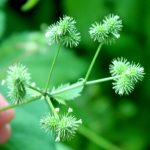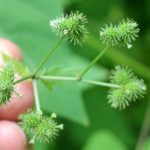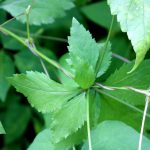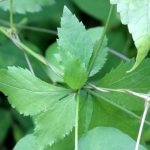 Sanicula canadensis from Canada-GS03052022-1: 5 high res. images.
Sanicula canadensis from Tiffany falls, Hamilton Canada, 12-8-2019. 
---
---
.
References:
POWO  Catalogue of Life  The Plant List Ver.1.1  Tropicos  IPNI  Wikipedia
https://www.wildflower.org/gallery/result.php?id_image=87724
https://www.illinoiswildflowers.info/blsnakeroot.htm
https://gobotany.nativeplanttrust.org/species/sanicula/canadensis/
https://www.minnesotawildflowers.info/flower/canadian-black-snakeroot