Symphyotrichum salignum (Willd.) G. L. Nesom, Phytologia 77: 295 (1995) (syn: Amellus salignus (L.) Opiz; Aster × acris Lapeyr.; Aster angustus Schur; Aster × angustus Nees; Aster auriculatus Schloss. ex Nyman; Aster bellidiflorus var. angustus (Nees) DC.; Aster × carneus Fr. ex Baker; Aster × cordifolius Lam.; Aster frutetorum Wimm.; Aster × heterophyllus Nees; Aster hungaricus Poir.; Aster kayserianus Schur; Aster × paniculatus Mill.; Aster robustus Nees; Aster salicinus Nees; Aster × salignus Willd.; Aster sanguineus Willd. ex Spreng.; Aster serratifolius Schloss. & Vuk.; Aster × strictus Poir.; Aster × tradescanti Nees; Leiachenis paniculata Raf.);
.
N. Central U.S.A.; Introduced into: Assam, Austria, Baltic States, Belarus, Belgium, Bulgaria, Czechoslovakia, Denmark, East European Russia, Finland, France, Germany, Great Britain, Hungary, Ireland, Italy, Kazakhstan, Krym, Netherlands, Norway, Poland, Romania, Spain, Sweden, Switzerland, Tadzhikistan, Ukraine, Uzbekistan, Yugoslavia as per POWO;
.
---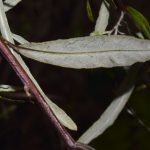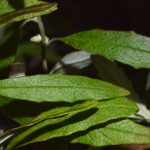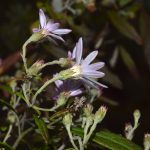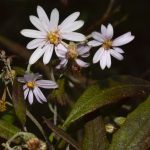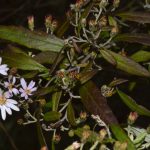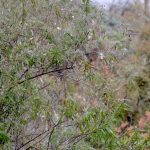 SK 3435 27 April 2022: 6 very high res. images.
Location: Eden Project, Cornwall, UK
Date: 03 April 2022
Habit : Cultivated
Symphyotrichum ×salignum (Willd.) G.L.Nesom ??
---
No comment. Eden project will be growing tender stuff that I have never seen before. Sorry.
---
Not sure. Maybe as per
---
---
.
References:
POWO  Catalogue of Life  The Plant List Ver.1.1  GCC  IPNI  India Biodiversity Portal