Dracunculus vulgaris Schott, Melet. Bot. 17 1832. (syn: Aron dracunculum (L.) St.-Lag.; Arum dracunculus L.; Arum guttatum Salisb.; Dracunculus creticus Schott; Dracunculus dracunculus (L.) Voss; Dracunculus major Garsault; Dracunculus polyphyllus Blume; Dracunculus spadiceus Raf.; Dracunculus vulgaris subsp. creticus (Schott) K.Richt.);
.
S. Central Europe to W. & SW. Turkey, NE. Algeria: Albania, Algeria, Bulgaria, Corse, East Aegean Is., Greece, Italy, Kriti, Sardegna, Sicilia, Turkey, Yugoslavia; Introduced into: France, Great Britain, Portugal as per POWO;
.
---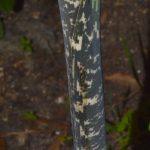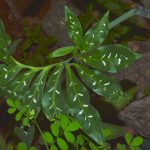 SK 3464 08 May 2022: 2 very high res. images.
Location: Eden Project, Cornwall, UK
Date: 03 April 2022
Habit : Cultivated
Dracunculus vulgaris, a Mediterranean Araceae from the Balkans, Greece, Crete. No relation whatsoever to the Indian flora.
---
---
.
References:
POWO  Catalogue of Life  The Plant List Ver.1.1  WCSP