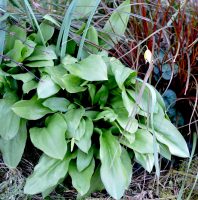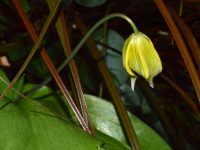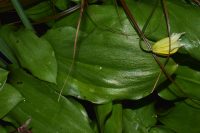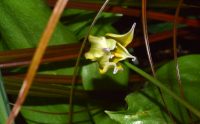 SK 3525 29 May 2022: 4 very high res. images.
Location: Eden Project, Cornwall, UK
Date: 03 April 2022
Habit : Cultivated
---
Maybe Erythronium sp.???
---
Possibly Erythronium
---
Erythronium 'pagoda'. ??
---
My suggestion earlier was Erythronium.
But there are other yellow flowered Erythronium!
Without clearer pics of an open flower in my humble opinion it cannot be positively id'd.
---