Pulmonaria mollis Hornem., Hort. Bot. Hafn. 1: 179 1813.;
.
Europe to Mongolia and NE. Turkey: Albania, Altay, Austria, Belarus, Bulgaria, Buryatiya, China North-Central, Czechoslovakia, East European Russia, Germany, Greece, Hungary, Inner Mongolia, Irkutsk, Kazakhstan, Krasnoyarsk, Mongolia, North Caucasus, Poland, Romania, South European Russi, Switzerland, Transcaucasus, Turkey, Tuva, Ukraine, West Siberia, Yugoslavia as per POWO;
.
---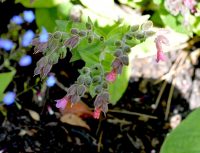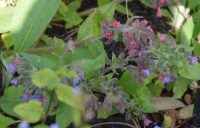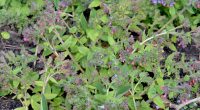 Pulmonaria mollis Hornem.: 3 very high res. images.
Location: Kew, London, UK
Date: 04 April 2022
Habit : Cultivated
/ Labeled
---
---
.
References:
POWO  Catalogue of Life  The Plant List Ver.1.1  Wikipedia
https://candide.com/GB/plants/fc9589d3ef15d6a222fea3958bfa52f8
https://www.shootgardening.co.uk/plant/pulmonaria-mollis