Clematis cirrhosa L., Sp. Pl.: 544 (1753) (syn: Atragene balearica Pers.; Atragene cirrhosa Pers.; Cheiropsis balearica (Rich.) Bercht. & J.Presl; Cheiropsis cirrhosa Bercht. & J.Presl; Cheiropsis elegans Spach; Cheiropsis semitriloba (Lag.) Bercht. & J.Presl; Clematis balearica Rich.; Clematis cirrhosa var. bibracteata W.T.Wang; Clematis laeta Salisb.; Clematis pedicellata (DC.) Sweet; Clematis polymorpha Viv.; Clematis semitriloba Lag.);
.
Medit.: Algeria, Baleares, Corse, Cyprus, East Aegean Is., Greece, Italy, Kriti, Lebanon-Syria, Libya, Morocco, Palestine, Portugal, Sardegna, Sicilia, Spain, Tunisia, Turkey, Turkey-in-Europe, Yugoslavia; Introduced into: France, Great Britain as per POWO;
.
---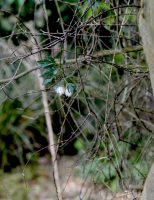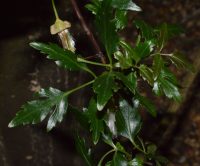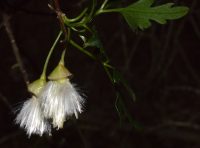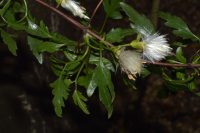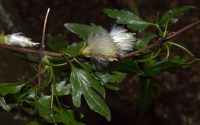 SK 3535 02 June 2022: 6 very high res. images.
Location: Kew, London, UK
Date: 04 April 2022
Habit : Cultivated
Which Clematis…???
---
Clematis at Kew Gardens…it could be something really rare.
Need an expert in Clematis.
---
Any possibility of Clematis napaulensis DC. ??
---
Or maybe Clematis cirrhosa. It seems to have variable leaves but some of them match
---
That looks very Close. I guess that is the correct ID.
---
---
.
References:
POWO  Catalogue of Life
http://herbarivirtual.uib.es/en/general/798/especie/vidalba