Saxifraga granulata L., Sp. Pl.: 403 (1753) (syn: Evaiezoa granulata Raf.; Saxifraga aemula Sennen; Saxifraga alba Bubani; Saxifraga alba Garsault; Saxifraga altifida Haw.; Saxifraga bulbosa Hochst. ex Engl.; Saxifraga carnosa Lucé; Saxifraga carnosa Sweet; Saxifraga castellana Boiss. & Reut. ex Nyman; Saxifraga corymbosa Lucé; Saxifraga elegans Zeyh. ex Schrank; Saxifraga elegantula Boiss. ex Ball; Saxifraga glaucescens Reut.; Saxifraga granulata subsp. fernandesii Redondo & Horjales; Saxifraga granulata subsp. glaucescens (Reut.) Rivas Mart., Fern.Gonz. & Sánchez Mata; Saxifraga hochstetteriana Lange ex Nyman; Saxifraga lopesiana Samp.; Saxifraga officinarum Crantz; Saxifraga penduliflora Bastard; Saxifraga recta Sennen & Elías; Saxifraga rouyana Magnier; Saxifraga sampaioi Rozeira);
.
Europe, Morocco: Austria, Baltic States, Belarus, Belgium, Czechoslovakia, Denmark, Finland, France, Germany, Great Britain, Hungary, Ireland, Italy, Morocco, Netherlands, Northwest European R, Norway, Poland, Portugal, Sicilia, Spain, Sweden, Switzerland, Ukraine, Yugoslavia as per POWO;
.
---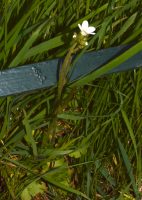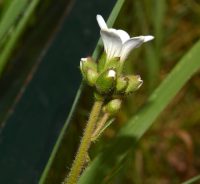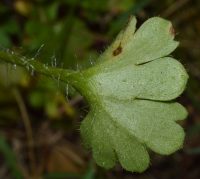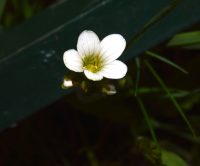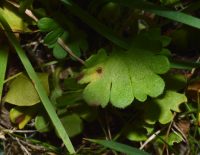 SK 3528 30 May 2022: 6 very high res. images.
Location: Kew, London, UK
Date: 04 April 2022
Habit : Wild
Parnassia … ??
---
Don't think it is Parnassia.
Appears to be Saxifraga sp.
---
I agree with …
Somewhat close to images at Saxifraga sibirica, but different.
---
This does not look like cultivated, may be escaped. Did not find distribution for the UK.
---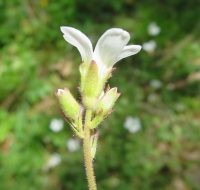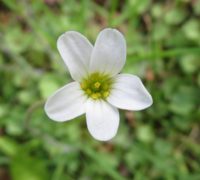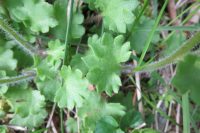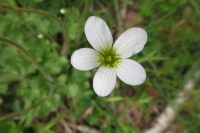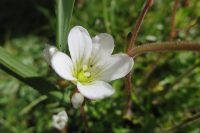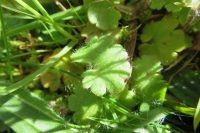 Maybe
Saxifraga granulosa
… common name
Meadow saxifrage
Saxifraga granulata L. ?? Looks matching!
---
---
.
References:
POWO  Catalogue of Life