Ranunculus acris L., Sp. Pl.: 554 (1753);
.
Greenland, Europe to Russian Far East, Aleutian Islands as per POWO;
.
---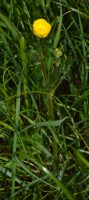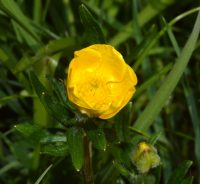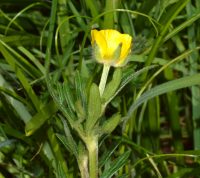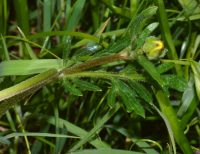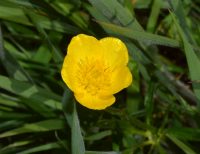 SK 3527 30 May 2022: 5 very high res. images.
Location: Kew, London, UK
Date: 04 April 2022
Habit : Wild
Ranunculus auricomus L. ??
---
I think it looks different.
Pl. see
https://www.researchgate.RanunculusauricomuscomplexNorthernItaly
---
Ranunculus auricomus.. Common name Goldilocks buttercup…see below
This was at Kew But this was Kew, where anything is possible.
However it does not seem to be in a bed, but growing wild.
It is not Ranunculus repens… creeping buttercup.
But the  hairy calyx  on our meadow buttercup,  Ranunculus acris looks to be a good match.
Do please take a few mins to look at the amazing work of Brian Johnson from Canada.
I have admired his  incredible images for many years.
---
.
References:
POWO Catalogue of Life
http://www.microscopy-uk.org.uk/mag/indexmag.html?http://www.microscopy-uk.org.uk/mag/artnov06/bj-ThreeButtercups.html
http://www.friendsoffarnhampark.buttercup/meadowbuttercup.html
https://identify.plantnet.org/weurope/observations/1010184749
https://candide.com/ZA/plants/12ec3832-5e91-4df6-a379-379e8ffefaee