Lathraea squamaria L., Sp. Pl.: 606 (1753) (syn: Anblatum tournefortii G.Don; Clandestina squamaria (L.) Legrand; Lathraea simplex Gray; Lathraea squamaria subsp. tatrica Hadac; Lathraea staminea Janka; Lathraea tatrica (Hadac) Landolt; Squamaria orobanche Scop.);
.
Albania, Austria, Baltic States, Belarus, Belgium, Bulgaria, Central European Rus, Czechoslovakia, Denmark, East European Russia, East Himalaya, Finland, France, Germany, Great Britain, Greece, Hungary, Iran, Ireland, Italy, Krym, Netherlands, North Caucasus, Northwest European R, Norway, Poland, Romania, Sicilia, Spain, Sweden, Switzerland, Transcaucasus, Turkey, Turkey-in-Europe, Ukraine, West Himalaya, Yugoslavia as per POWO;
.
---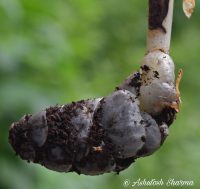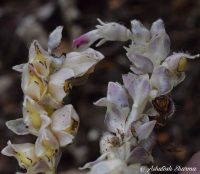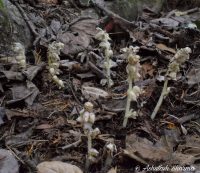 Lathraea squamaria L. submission AS14 June22: 4 high res. images.
Here's a new holoparasitic plant addition to eFloraofIndia website.
Lathraea squamaria L.
Family – Orobanchaceae
A holoparasitic plant found growing in association with Acer sp. (Himalayan Maple trees)
Photographed in Kullu district, Himachal Pradesh
Nature has hidden marvels, only to be revealed by someone dedicated like you…
Just the perfect timing is required..
Thanks … for sharing this unique plant, never seen..
---
A great addition of a unique plant.
Beautiful pictures.
---
Fine upload ….
Never seen it in nature.
Very specific plant.
I wish we could make a separate page for "Parasitic Plants of India" showing all at one place in eFI database.
---
---
.
References:
POWO  Catalogue of Life  GBIF (High resolution specimens) Wikipedia