Eritrichium canum (Benth.) Kitamura, Acta Phytotax. Geobot. 19: 103. 1963 (syn: Eritrichium afghanicum Rech.f.; Eritrichium sericeum Aitch.; Eritrichium strictum Decne.);
.
Afghanistan to Central Himalaya: Afghanistan, Nepal, Pakistan, Tibet, West Himalaya, Xinjiang as per POWO;
.
Common name: Hoary Forget-Me-Not
.
---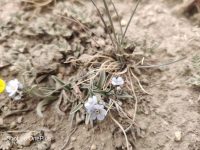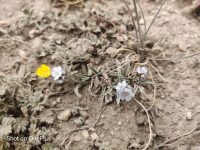 Borganaceae 010722JM3: 2 images.
On way from Changla Pass (17600 ft) to Pangong (14000 ft) on 17.6.22 in Ladakh.
---
I think it appears close to Eritrichium canum (Benth.) Kitam. as per POWO specimen. Kindly confirm or otherwise.
---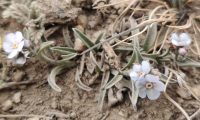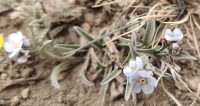 Also attaching two high res. images.
---
Yes, Eritrichium canum.
---
In this genus the fruits bear key features. My guess is still E. canum with those densely grey hairy leaves.
---
---
.
References:
POWO  Catalogue of Life  GBIF (High resolution specimens) Flora of China  Flora of Pakistan  FOP illustration  Annotated checklist of Flowering plants of Nepal  Flowers of India  India Biodiversity Portal  Wikimedia Commons