Meconopsis pinnatifolia C. Y. Wu & X. Zhuang, Acta Phytotax. Sin. 17(4): 114 (1979) (syn: Papaver pinnatifolium (C.Y.Wu & H.Chuang) Christenh. & Byng);
.
S. Tibet to W. & N. Central Nepal as per POWO;
.
---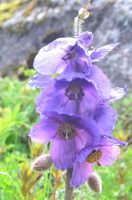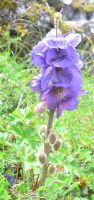 SK 3591 29 July 2022:  2 very high res. images.
Altitude:  4000m.
Habit : Wild

Meconopsis simplicifolia 
(D.Don) Walp. ??
---
It looks different as there are many flowers on the scape.
---
Thank you forwarding these pictures. I believe they are of
Meconopsis pinnatifolia
, see here a similar specimen growing a little east in the Ganesh Himal, central Nepal: 
The Meconopsis Group – (themecgroupadmin.org)
However, I am not sure how far west the plant grows, so it is nice to see a record from Manang district.
---
The plant photo could be of Meconopsis pinnatifolia but the flower colour as that appears on the Meconopsis Group is more purplish (with more towards red).
I have read that Meconopsis species show flower colour polymorphism but not all species.
It would be good to know whether Meconopsis pinnatifolia has colour variability or not.
---
.
---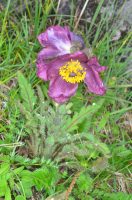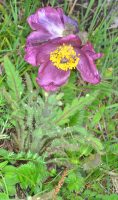 SK 3593 01 August 2022: 2 very high res. images.
Altitude:  4000m.
Habit : Wild

Which 
Meconopis
 ?
---
Could not find a match as per comparative images at
https://efloraofindia.com/2011/03/13/meconopsis/
---
Some images of Meconopsis pinnatifolia at iNaturalist, look similar.
Are these correctly identified?
---
Leaves also appear similar to this species as per Research gate
---
The leaf morphology and the flowers appear similar to Meconopsis pinnatifolia as in the photographs from the Meconopsis Group. (also mentioned by …).
---
---
.
References:
POWO  Catalogue of Life  Flora of China  FOC illustration  iNaturalist  Research gate  The Meconopsis Group