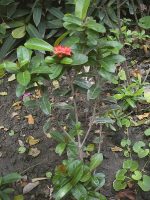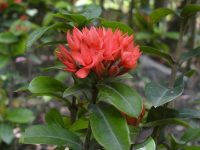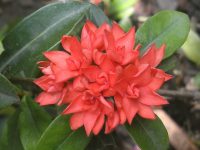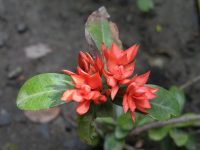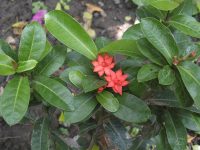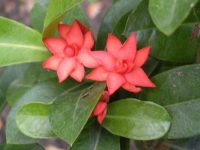 is it also Ixora ?: 6 images.
This is my last post on Ixora series. This one also from Alipore Agri-Horticultural Society. Balkar Sir has one similar looking plant at – https://groups.google.com/indiantreepix/W2oJ. But here petals are in triplet set!
Species : UNKNOWN
Habit & Habitat :
small shrub, about 1 foot height, garden
Date : 25-05-12, 1.16 p.m.
Place :
The Agri-Horticultural Society of India, Alipore, Calcutta (Kolkata)
Links that maybe considered :
---
Many thanks … for showing double petaled cultivar of
Ixora
.
Never had imagined or seen
Ixora
to have such cultivar.
---
This is Ixora 'Crimson Star'
---