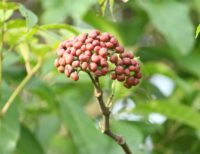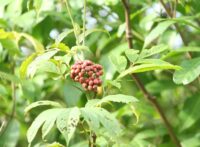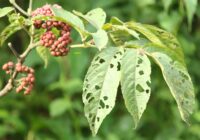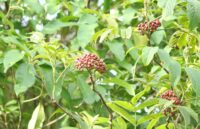 Unknown sp from Asaam KD 07 Aug 22: 5 images.
Attached images are unknown sp. from Assam. Please Id of the sp.
Date : 26.07.22
Location: Assam
Family : Meliaceae (??)
Genus & species : ??
Habit :  Small tree
---
It may be Vitaceae member. Meliaceae has a oblique leaf
---
Leea ??
---
Leea rubra Spreng. ex Blume ??
---
It can be one out of many species.
I think without flowers, it would be difficult to pinpoint the species.
---
I guessed the basis of trifoliate leaflets at the base of the leaf stem!
---