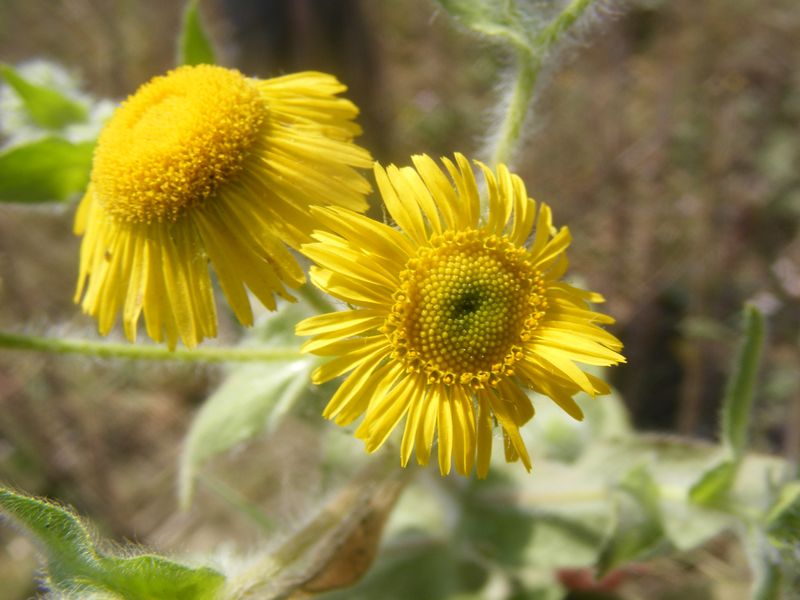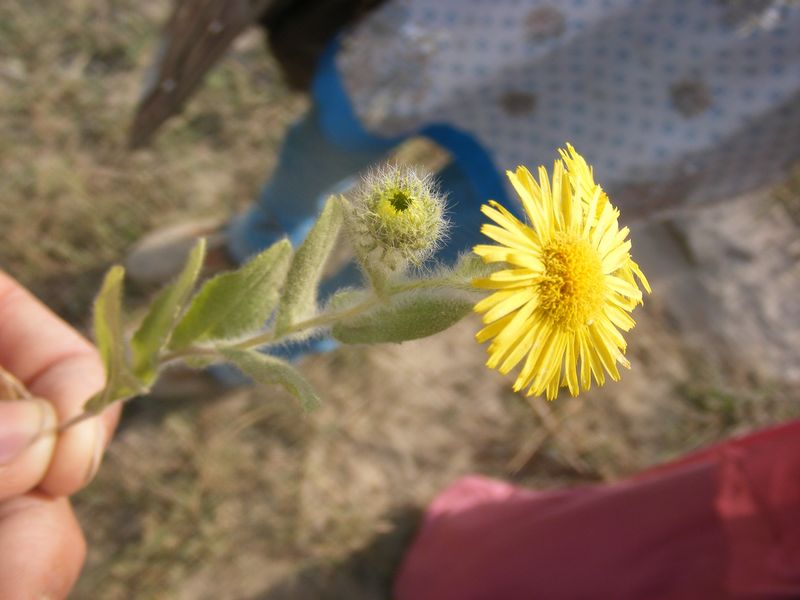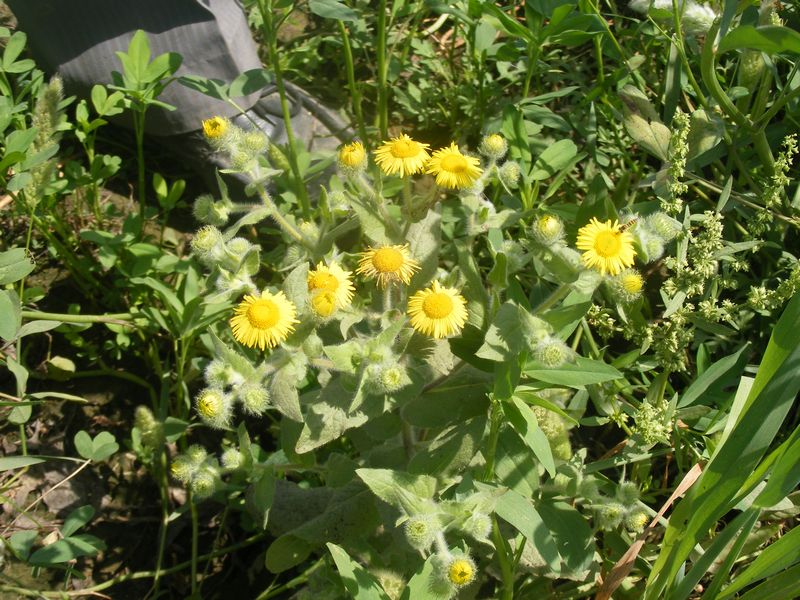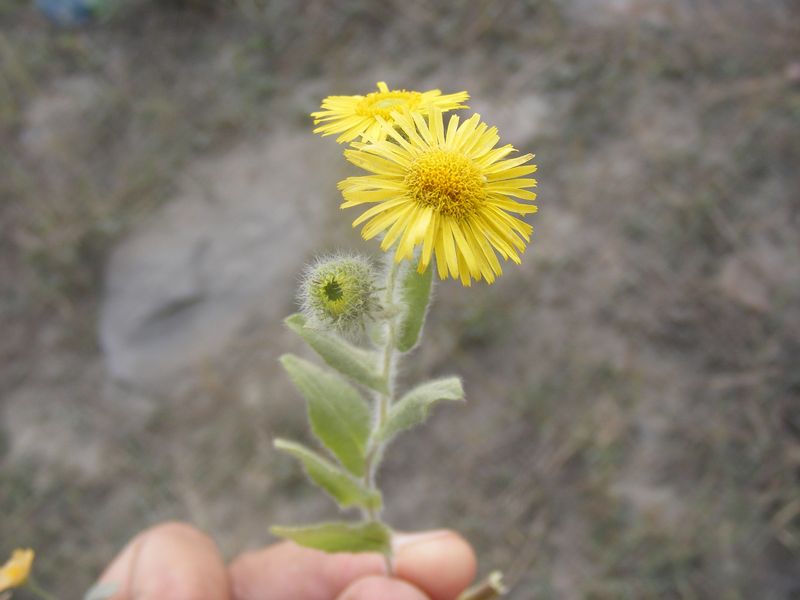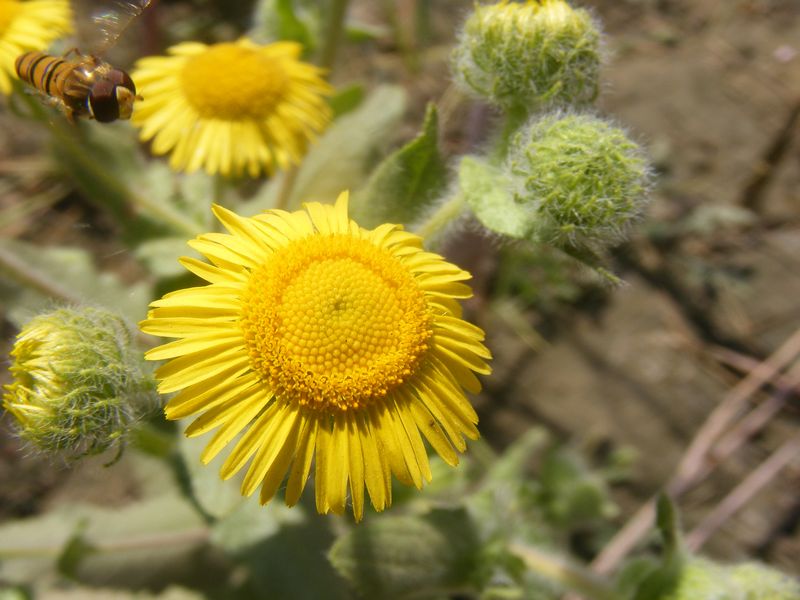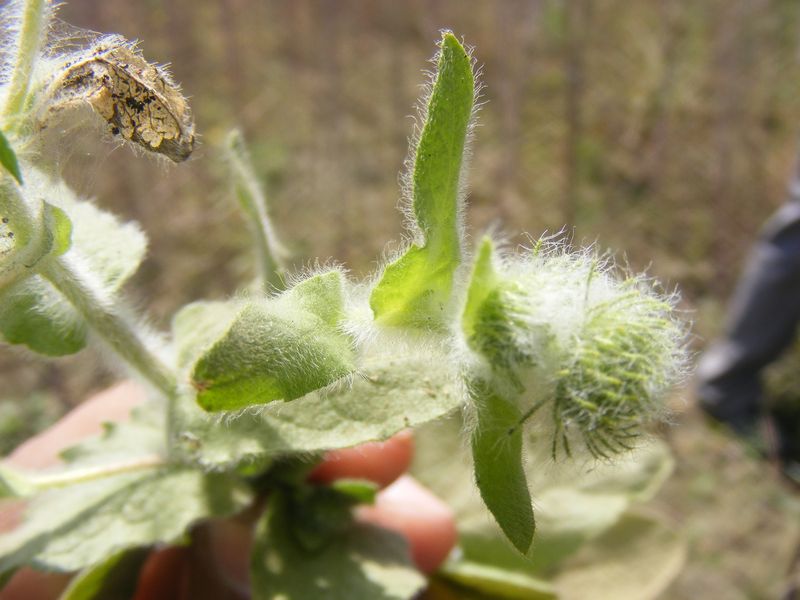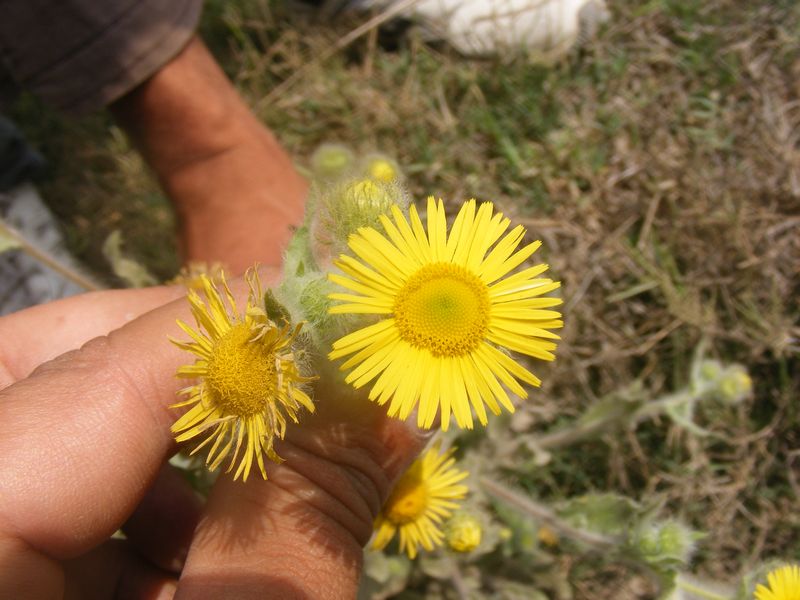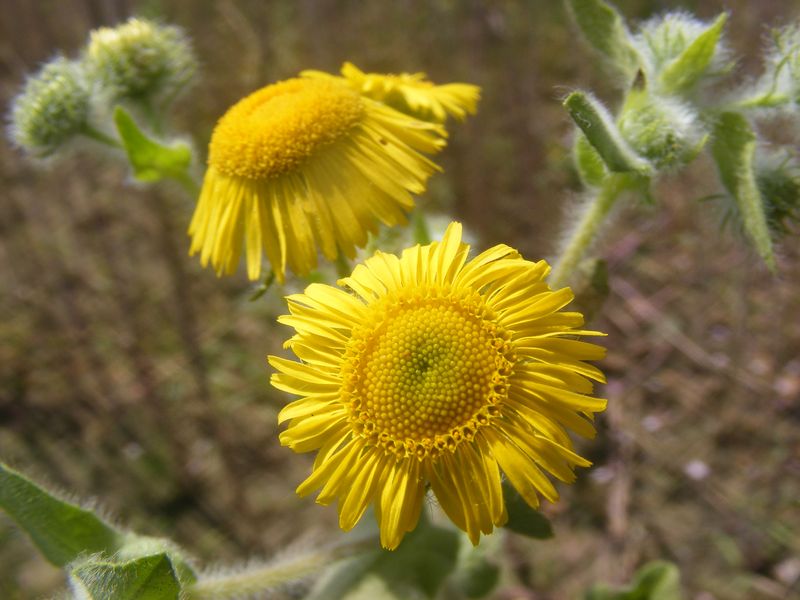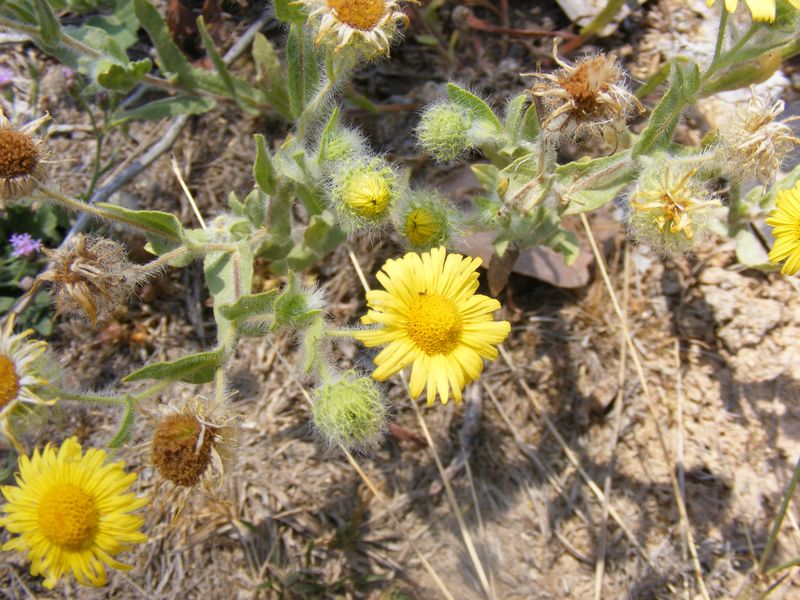 Asteraceae Fortnight Part I-Radiate Heads: Pulicaria dysenterica from Panipat- NS 47 : Attachments (10). 3 posts by 2 authors.
This one was shot from around Panipat… I know this as Pulicaria dysenterica.. hope to get validating/ correcting remarks…
---
Pulicaria dysenterica (L.) Gaertn.

Photographed
from Herbal Garden

in Delhi.
---
After going through … images at Identification required for this Asteraceae sp.from Ganderbal Kashmir and  POWO specimen, I am having doubts about its id.
BSI gives its distribution in the West Himalayas.
Pl. check.
---
I don't think there should be any doubt. The plant is grown in Herbal Garden.
---
Kashmir is in Western Himalayas only.
---
It does not match with the specimens, looks too much hairy and bracteoles and phyllaries also look different.
---
.
---
Pulicaria for validation from Panipat-2012: No images seen now.
This one was shot from Yamuna river side on April 3, 2012, common otherwise also these days. I hope this one is Pulicaria dysenterica (L.) Bernh., Syst. Verz. 153. 1800; Inula dysenterica Linn., Sp. Pl. 2:882. 1753.
Please validate/correct….
---
Validation required….if this one is Pulicaria dysenterica…
---
I think yes. Very good photographs
---