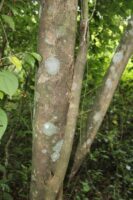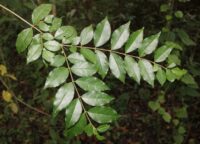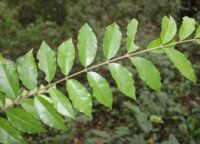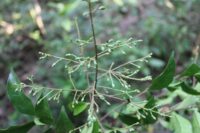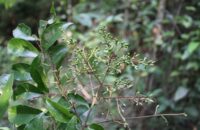 Unknown tree for ID: 5 images.
Kindly help me in identifying the unknown tree species observed in the tropical forest of Imphal East, Manipur.
Images of the leaves and early fruiting stage are attached.
---
Any idea about the family?
---
I tried Rubiaceae, but did not succeed.
---
Oleaceae – Ligustrum or Linociera
---
Maybe a species of Ligustrum. Kindly match with those in Manipur Flora.
---
I think this is Ligustrum (Oleaceae), may be L. lucidum
---
Pl. check Ligustrum confusum Decne.
I am not sure.
---
I guess Ligustrum confusum Decne. is the correct ID.
---