Amomum dealbatum Roxb., Fl. Ind. 1: 42 (1820) (syn: Cardamomum dealbatum (Roxb.) Kuntze);
.
E. Nepal to China (Yunnan) and Indo-China: Assam, Bangladesh, China South-Central, East Himalaya, Laos, Myanmar, Nepal, Thailand, Vietnam as per POWO;
.
Common name: East-Himalayan Cardamom
.
---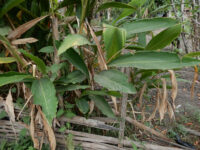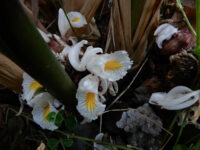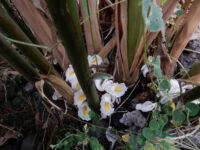 Amomum dealbatum from Manipur: 3 images.
Amomum dealbatum found growing wild in Churachandpur district, Manipur, at altitude of about 800-900 m. Found flowering in October.
---
---
.
References:
POWO  Catalogue of Life  GBIF (High resolution specimens)  Flora of peninsular India  Flowers of India  India Biodiversity Portal  Wikimedia Commons  Useful Tropical Plants