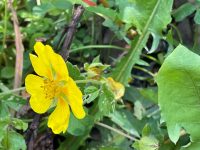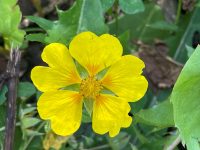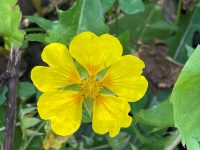 HP, August 2022 :: Yellow flower for ID :: ARK2022-190: 3 high res. images.
This was at Solang near Manali, Himachal Pradesh in August 2022.
Requested to please ID
---
Most of the Potentilla flowers look alike. As such, habitat, leaf, stem and other images of the plant are essential for ID !
---
Yes, very difficult to say without leaves. Pl. see
https://efloraofindia.com/2011/03/24/potentilla/
---
Yes … Unfortunately, I have no other pics.
---
Difficult without leaves but petals suggest P. gerardiana
---
Thank you Sir ji for helping.
This flower was relatively large.