Eragrostis curvula (Schrad.) Nees, Fl. Afr. Austral. Ill.: 397 (1841) (syn: Eragrostis capillifolia Nees ; Eragrostis chloromelas Steud. ; Eragrostis curvula var. atrata (Schweinf.) Cufod. ; Eragrostis curvula var. conferta Stapf ; Eragrostis curvula var. conferta Nees ; Eragrostis curvula var. decolorans Rendle ; Eragrostis curvula var. valida Stapf ; Eragrostis filiformis (Thunb.) Nees ; Eragrostis huillensis Rendle ; Eragrostis jeffreysii Hack. ; Eragrostis lehmanniana var. ampla Stapf ; Eragrostis poa Stapf ; Eragrostis procerior Rendle ; Eragrostis pubiculmis Jedwabn. ; Eragrostis robusta Stent ; Eragrostis subulata Nees ; Eragrostis thunbergiana Steud. ; Eragrostis thunbergiana var. atrata Schweinf. ; Eragrostis valida Stent ; Poa atrovirens Nees ; Poa capensis Steud. ; Poa curvula Schrad.; Poa filiformis Thunb.);
.
Cameroon to Eritrea and S. Africa: Angola, Botswana, Burundi, Cameroon, Cape Provinces, Eritrea, Ethiopia, Free State, Kenya, KwaZulu-Natal, Lesotho, Malawi, Mozambique, Namibia, Northern Provinces, Swaziland, Tanzania, Zambia, Zaïre, Zimbabwe; Introduced into: Alabama, Argentina Northeast, Argentina Northwest, Arizona, Arkansas, Austria, Belgium, Bolivia, Brazil North, Brazil Northeast, Brazil South, Brazil Southeast, Brazil West-Central, California, Cayman Is., Chile Central, Chile South, China South-Central, China Southeast, Colombia, Colorado, Costa Rica, Cyprus, Czechoslovakia, Delaware, Florida, France, Georgia, Germany, Great Britain, Greece, Hawaii, Honduras, Illinois, Iran, Italy, Japan, Jawa, Kansas, Kentucky, Korea, Louisiana, Madagascar, Madeira, Maryland, Massachusetts, Mauritius, Mexico Central, Mexico Northeast, Mexico Northwest, Mexico Southwest, Mississippi, Missouri, Morocco, Myanmar, New Guinea, New Jersey, New Mexico, New South Wales, New York, New Zealand North, New Zealand South, North Carolina, Northern Territory, Ogasawara-shoto, Ohio, Oklahoma, Oregon, Pakistan, Pennsylvania, Peru, Philippines, Portugal, Puerto Rico, Queensland, Réunion, Saudi Arabia, South Australia, South Carolina, Spain, St.Helena, Switzerland, Taiwan, Tasmania, Tennessee, Texas, Transcaucasus, Turkey, Uruguay, Utah, Victoria, Virginia, Washington, West Himalaya, West Virginia, Western Australia, Xinjiang, Yemen, Yugoslavia as per POWO;
.
---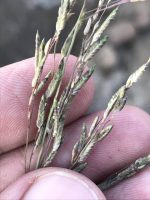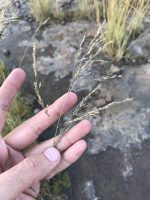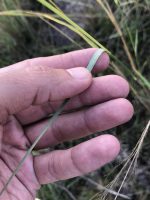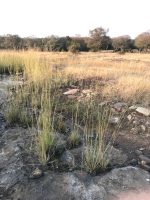 Need help with id. Pennisetum?: 5 images- 1 high res.
At Madhav National Park, Shivpuri
18/11/2022
---
Eragrostis robusta (Also considered by some as a synonym of Eragrostis curvula)
---
---
.
References:
POWO  Catalogue of Life  BSI Flora of India Checklist  Wikipedia  lucidcentral  feedipedia tropicalforages