Wissadula contracta (Link) R. E. Fries, Kongl. Svenska Vetensk. Acad. Handl., n.f., 43(4): 60 (1908) (syn: Abutilon contractum (Link) Sweet; Abutilon leschenaultianum (DC.) Sweet; Abutilon leucanthemum A.St.-Hil.; Abutilon lucianum (DC.) Sweet; Abutilon periplocifolium var. albicans Griseb.; Abutilon verbascoides Turcz.; Sida contracta Link; Sida leschenaultiana DC.; Sida leucanthema (A.St.-Hil.) D.Dietr.; Sida luciana DC.; Wissadula leschenaultiana (DC.) Mast. ; Wissadula luciana (DC.) Triana & Planch. ; Wissadula periplocifolia var. luciana (DC.) Hochr.);
.
Mexico (Oaxaca, Chiapas) to Tropical America: Brazil North, Brazil Northeast, Brazil South, Brazil Southeast, Brazil West-Central, Colombia, Costa Rica, Dominican Republic, El Salvador, Guatemala, Guyana, Honduras, Jamaica, Mexico Southeast, Mexico Southwest, Nicaragua, Peru, Trinidad-Tobago, Venezuela, Windward Is.; Introduced into: Assam, Bangladesh, Society Is., Sri Lanka as per POWO;
.
Common name: Contracted Velvet-Leaf
.
---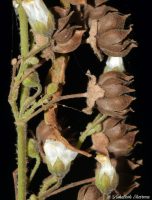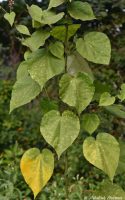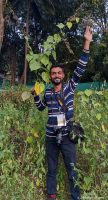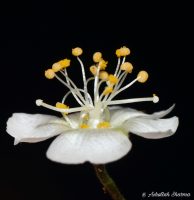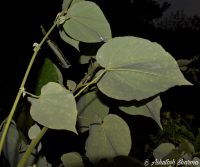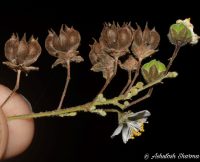 Wissadula contracta (Link) R.E.Fr. submission AS26 November 22: 7 high res. images.
Here's a new addition to eFloraofIndia website.
Wissadula contracta (Link) R.E.Fr.
Family – Malvaceae
It's a South American plant which was first reported as naturalised in 2009 in Dharwad, North Karnataka. Please see the article provided in the link for more details  https://rheedea.in/journal/e3gciIUs
Photographed in Karnatak University, Dharwad, Karnataka
In November 2022
---
---
.
References:
POWO  Catalogue of Life  GBIF (High resolution specimens) BSI Flora of India Checklist  Flowers of India  iNaturalist  biotropica  India Biodiversity Portal
On the collection of Wissadula contracta (Malvaceae) from Karnataka, India– Sharada B. Kunnur, K. Kotresha and B. G. Annigeri (January 2008)