Endocomia canarioides (King) W. J. J. O. de Wilde, Blumea 30: 190 (1984) (syn: Embelia ridleyi King & Gamble; Horsfieldia canarioides (King) Warb.; Horsfieldia macrocoma var. canarioides (King) J.Sinclair; Horsfieldia racemosa (King) Warb.; Myristica canarioides King; Myristica racemosa King);
.
Andaman Islands, S. Thailand to Sumatera: Andaman Is., Malaya, Sumatera, Thailand as per POWO;
.
---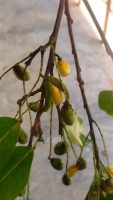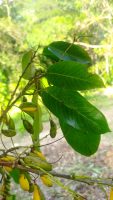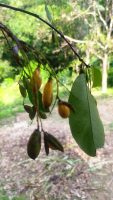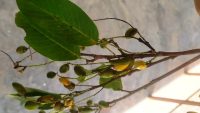 Images of Endocomia canarioides (Myristicaceae) attached: 4 images.
Recently Mr. Bishnu Dey sent me the attached images for identification. He found the plant to be a tall tree growing in an inland forest on South Andaman Island, India.
This has now been identified as Endocomia canarioides (King) W.J. de Wilde of Myristicaceae. It is distributed in Andaman Islands, Thailand, Malaysia and Sumatra.
---
Yes, appears close as per images/ specimens at POWO and Flora Fauna Web.
---
---
.
References:
POWO  Catalogue of Life  GBIF (High resolution specimens) Flora Fauna Web  The Biodiversity of Singapore  Flora Malesiana  Mybis