Helicia excelsa (Roxb.) Bl., Ann. Sci. Nat., Bot., sér. 2, 1: 219 (1834) (syn: Alseodaphne crassipes Hook.f. ; Helicia oblanceolata Merr. ; Helicia salicifolia C.Presl; Roupala excelsa Roxb.);
.
Assam to W. Malesia: Andaman Is., Assam, Bangladesh, Borneo, Cambodia, Laos, Malaya, Myanmar, Nicobar Is., Sumatera, Thailand, Vietnam as per POWO;
.
---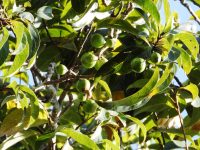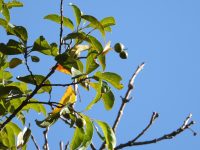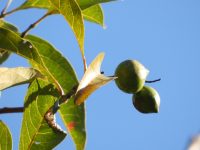 MS, Feb.,2023/07 Helicia sp. for id.: 3 images.
Location : Ailawng, Mizoram
Habit : Small evergreen tree
Mizo : Sialhma
---
May I request you to pl. post high res. images.
Yes, Helicia excelsa is possible as per keys at
https://efloraofindia.com/2014/02/19/helicia/ and as per GBIF specimens and as per
https://thuocdongduoc.vn/ma-sua-cao
https://asianplant.net/Proteaceae/Helicia_excelsa.htm
https://powo.science.kew.org/names:704406-1
---
---
I think yes, as per GBIF specimen and
https://thuocdongduoc.vn/ma-sua-cao
---
---
.
References:
POWO  Catalogue of Life  GBIF  specimen (High resolution specimens) BSI Flora of India (Keys) India Biodiversity Portal  Wikipedia  Useful Tropical Plants  Asian Plants  singapore.biodiversity
https://thuocdongduoc.vn/ma-sua-cao
A note on Helicia excelsa (Roxb.) Bl. (Proteaceae) from the Andaman Islands– March 2018