Campylanthus ramosissimus Wight, Icon. Pl. Ind. Orient. 4: t. 1416 (1849);
.
S. Pakistan as per POWO;
.
Telangana as per BSI Flora of India Checklist;
.
Gujarat as per India Biodiversity Portal and Ecology and conservation of threatened plants in Tapkeshwari Hill ranges in the Kachchh Island, Gujarat, India;
.
---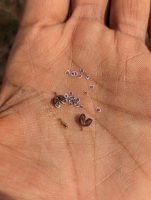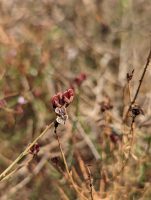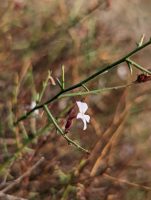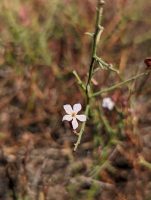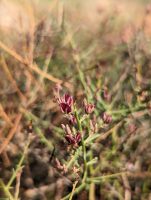 Plant ID help: 5 high res. images.
Found near Bhuj, growing in a rocky sandstone soil. Shrub.
Clicked on 5th March 2023
---
Is it Campylanthus ramosissimus ?
---
I think it looks different from Campylanthus ramosissimus as per POWO specimen.
---
It is campylanthus ramosissimus
---
Yes, I also agree after further checking. A wonderful find.
---
---
.
References:
POWO  specimen  Catalogue of Life  BSI Flora of India Checklist  India Biodiversity Portal  Red listed  Plants of India  Ecology and conservation of threatened plants in Tapkeshwari Hill ranges in the Kachchh Island, Gujarat, India