Glandora diffusa (Lag.) D. C. Thomas, Taxon 57: 94 (2008) (syn: Lithodora diffusa (Lag.) I.M.Johnst.; Lithospermum diffusum Lag.);
.
Spain as per POWO;
.
---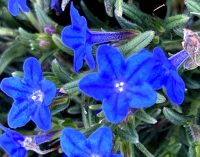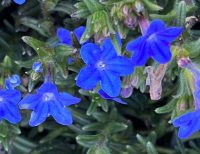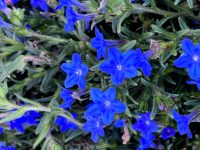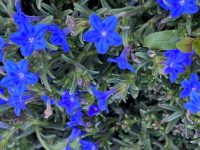 Glandora diffusa (Lag. ) I.M.Johnst. from California-GS12042023-1: 4 very high res. images.
Glandora diffusa (Lag. ) I.M.Johnst. (Syn: Lithodora diffusa Lag., Purple Gromwell, a mat-forming perennial, with blue flowers, a native of Europe, very common in cultivation in temperate regions,
Photographed from Home Depot, Fremont, California, 9-4-2023.
---
Yes, Lithodora diffusa 'Grace Ward' as per
https://commons.wikimedia.Lithodora_diffusa_Grace_Ward.jpg
https://www.ballseed.com/PlantInfo/?phid=039200435002235
https://www.emerisa.com/plant/litgrw4-h-36/lithodora-diffusa-grace-ward
http://www.pnwplants.wsu.edu/PlantDisplay.aspx?PlantID=213
---
---
.
References:
POWO  Catalogue of Life per
https://commons.wikimedia.Lithodora_diffusa_Grace_Ward.jpg
https://www.ballseed.com/PlantInfo/?phid=039200435002235
https://www.emerisa.com/plant/litgrw4-h-36/lithodora-diffusa-grace-ward
http://www.pnwplants.wsu.edu/PlantDisplay.aspx?PlantID=213