Dianella longifolia R.Br., Prodr. Fl. Nov. Holland.: 280 (1810);
.
Australia as per POWO;
.
---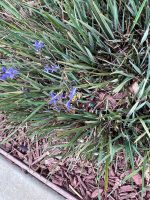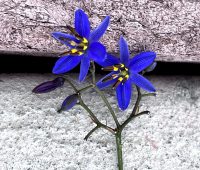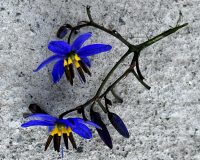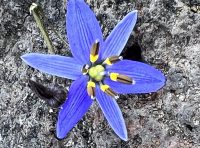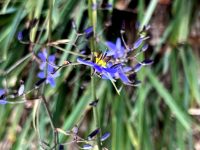 Dianella longifolia from California-GS28052023-1: 5 high res. images.
Dianella longifolia, Perennial herb with linear grass-like leaves and blue flowers on long peduncles. Clicked from Union City, California on 27-5-2023.
---
How is it differentiated from other species.
this plant had very narrow grass like leaves, barely 3-4 mm wide, the species widely in cultivation D. tasmannica has leaves more than 1 cm wide, In D. revoluta leaves are folded, not in this case, even D. caerulea has broader leaves. This seemed closest match.
---
---
.
References:
POWO  Catalogue of Life  Wikipedia  Lucid Central  Useful Tropical Plants