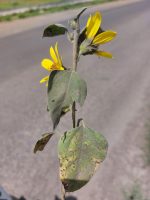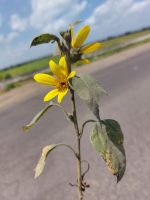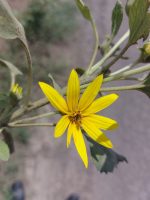 Identification requested for Asteraceae member.: 6 high res. images.
Sir, this specimen is collected from Chalisgaon, Dist jalgaon Maharashtra. An arid zone. In month of September 2022 Along soad side. Want to know it's identity.
---
Helianthus ??
---
To me also Helianthus appears to be the best option.
---
Yes, I agree. Sir, But sp. Level identification required.
---
Difficult with this image !
---