Phoebe attenuata (Nees) Nees, Syst. Laur.: 104 (1836) (syn: Laurus attenuata Wall.; Ocotea attenuata Nees);
.
E. Nepal to Indo-China: Assam, Bangladesh, East Himalaya, Myanmar, Nepal, Vietnam as per POWO;
.
---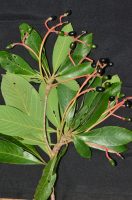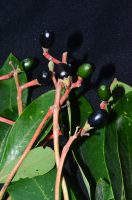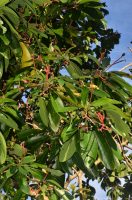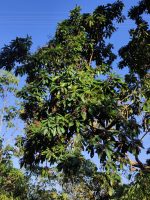 MS, June, 2023/08 Actinodaphne sp. ? for id.: 4 images.
Location : Darlawn, Mizoram
Habit : Middle-sized or Large evergreen tree
Phoebe attenuata
---
Thanks, …, for id as Phoebe attenuata.
To me also, it appears close to the GBIF specimen.
---
Phoebe attenuata. Verified by Facebook.
---
---
.
References:
POWO  Catalogue of Life  GBIF specimen  BSI Flora of India Checklist  Annotated checklist of Flowering plants of Nepal  India Biodiversity Portal