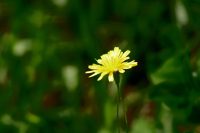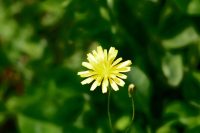 463 ID wild plant: 2 high res. images.
Please ID wild plant,
Location: bloomed in The HIMALAYAS at Indira Gandhi Memorial Tulip Garden, Srinagar Jammu & Kashmir INDIA
Altitude: 5200fsl
Flower date: 14APR2023, 11.45am
Habitat: wild moisture
Plant habit: small shrub, erect, weak stem, annual
Height: 02 feet
Leaves:
Flower: diameter:15mm, yellow
Fruit:
Seed:
Camera: CANON EOS1500D +FL10x
---
Any more images ? Lactuca ??
---
Thank you very much ID my plant. It is growing in the entry restricted Tulip field with many other weeds densely, so its difficult to capture more pictures
---
It is very close to Lactuca scariola.
---
Difficult to say without further details.
---