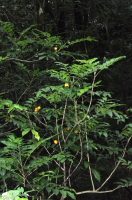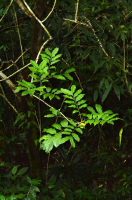 MS, June, 2023/13 Meliaceae ? for id.: 2 images.
Location : Reiek tlang, Mizoram
Date : 29-06-2023
---
Pl. post high res. images.
---
---
Unable to find a match.
Maybe some Aglaia or Dysoxylum species.
---
Have not come across this spp.
Any chance if the fruit was dissected? May give some idea?
---
in my view it has some similarity with the genus Clausena of Rutaceae …
---
Looks like Dysoxylum to me.
---
may be Disoxylum as … said or Clausena sps
---