Scabiosa columbaria L., Sp. Pl.: 99 (1753) (syn: Asterocephalus columbaria (L.) Wallr. ; Columbaria vulgaris J.Presl & C.Presl ; Scabiosa columbaria f. nana T.Wulff ; Scabiosa columbaria var. vera Wimm. & Grab. ; Scabiosa communis Rouy ; Scabiosa communis subsp. columbaria (L.) Rouy ; Sclerostemma columbarium (L.) Schott; Succisa columbaria (L.) Moench);
.
Europe to Iran and Arabian Peninsula, NW. Africa, Tropical African Mountains: Albania, Algeria, Angola, Austria, Baltic States, Belarus, Belgium, Bulgaria, Cameroon, Central European Rus, Congo, Corse, Czechoslovakia, Denmark, Eritrea, Ethiopia, France, Germany, Great Britain, Greece, Hungary, Iran, Italy, Kenya, Krym, Lebanon-Syria, Morocco, Netherlands, North Caucasus, Poland, Portugal, Romania, Saudi Arabia, South European Russi, Spain, Sweden, Switzerland, Tanzania, Transcaucasus, Turkey, Turkmenistan, Uganda, Ukraine, Yemen, Yugoslavia; Introduced into: Massachusetts, New Jersey, New York, Ohio as per POWO;
.
---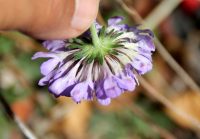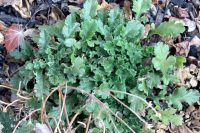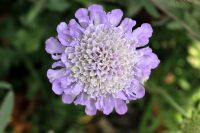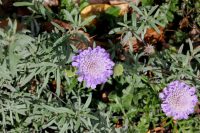 Scabiosa columbaria from California-GS12082023-1: 4 high res. images.
Scabiosa columbaria, photographed from Fremont, California, 13-12-2016.
---
---
.
References:
POWO  Catalogue of Life  Wikipedia Wikimedia Commons  SANBI