Orthosiphon incurvus Benth., N.Wallich, Pl. Asiat. Rar. 2: 15 (1830) (syn: Orthosiphon incurvus var. elatus Hook.f. );
.
Central Himalaya to Myanmar: Assam, Bangladesh, East Himalaya, Myanmar, Nepal as per POWO;
.
---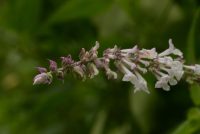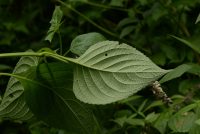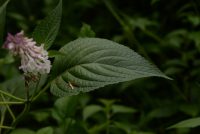 Orthosiphon rubicundus (D.Don) Benth.: 5 images.
Location: Taplejung, East Nepal 
Images sent by a friend, Mr. Sajan Subedi!
---
Looks different from images (particularly the leaves) at
https://efloraofindia.com/2011/03/17/orthosiphon-rubicundus/
To me appears close to Orthosiphon incurvus as per Checklist of Nepal, POWO and GBIF specimens (one and two).
---
At least an addition to the efi !
Nepali Name : रात पाते Raat Paate  
---
.
References:
POWO  Catalogue of Life   GBIF specimens (one and two) (High resolution specimens)  BSI Flora of India checklist  Annotated checklist of Flowering plants of Nepal  India Biodiversity Portal