Teucrium chamaedrys L., Sp. Pl.: 565 (1753) (syn: Teucrium veronicifolium Salisb.);
.
Europe to Iran: Albania, Algeria, Austria, Baleares, Belgium, Bulgaria, Central European Rus, Corse, Czechoslovakia, France, Germany, Great Britain, Greece, Hungary, Iran, Iraq, Italy, Krym, Lebanon-Syria, Morocco, Netherlands, North Caucasus, Poland, Portugal, Romania, Sardegna, Sicilia, South European Russi, Spain, Switzerland, Transcaucasus, Tunisia, Turkey, Turkey-in-Europe, Turkmenistan, Ukraine, Yugoslavia as per POWO;
.
---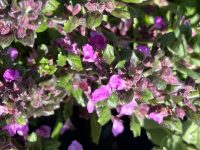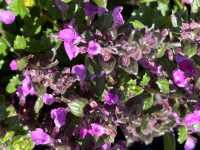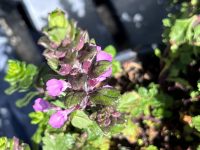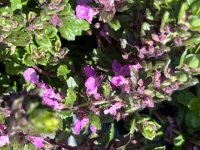 Teucrium chamaedrys 'Tickle Pink' from California-20082023-1: 4 high res. images.
Teucrium chamaedrys L. 'Tickle Pink'
Cultivar with short spikes of Deep Pink Flowers
Photographed from Regan Nursery Fremont
---
.
References:
POWO  Catalogue of Life  NCSU
https://jbg.gardenexplorer.org/taxon-52414.aspx
https://www.nativeson.com/product/teucrium-chamaedrys-tickle-pink