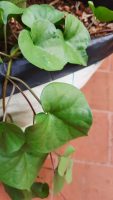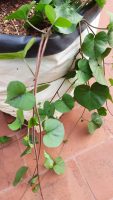 MS/2023/130 – ID request of a climber .: (mixed thread): 2 correct images.
I am forwarding herewith photos received from another group for ID. Please ID the plant.
---
Ipomoea ???
---
It looks like mix up of two species.
---
3rd picture may be Tinospora cordifolia ????
---
Maybe. I was also confused with the images !
---
The first two and the last image are different. the first two reflects to be Ipomea sps.. And the last one is Tinospora cordifolia..
---