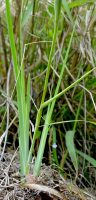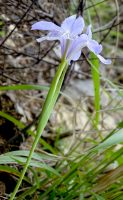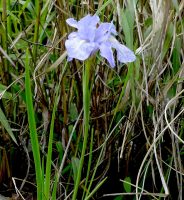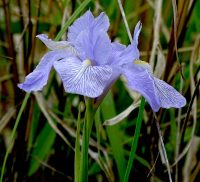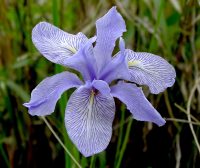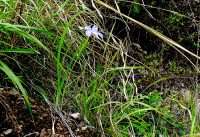 SK 3828 02 August 2023: 6 high res. images.
Location: Lama Kyang, Lukum, Rukum West, Nepal 
Elevation: 2300 m.
Habit : Wild
Iris??
According to the latest checklist 
Iris kemaonensis
 Wall. ex Royle, 
Iris collettii 
Hook.f. and  Iris decora Wall. have got the matching elevation and we can opt out the 
Iris kemaonensis
 Wall. ex Royle., but petal markings look different to two other species.
---
Looks like an Iris species.
---
Yes
---
Pattern doesn't seem to match with anything at
https://efloraofindia.com/2018/07/15/iris/
Was it near habitation? If so, maybe some hybrid.
---
There are a couple of houses in the distance. Maybe a garden escape?
---
Yes, possible.
---
Iris variegata var. reginae (Horvat & M.D.Horvat) T.Hall ??
https://wiki.irises.org/Spec/SpecReginae
---
I do not think so.
---
Any guesses ??
---
No guesses.
---