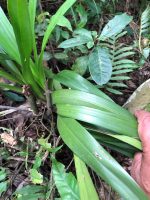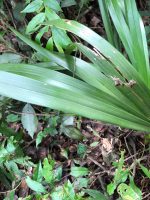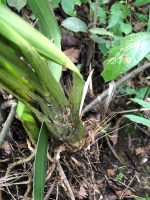 SK 3851 09 September 2023 – Orchidaceae: 4 high res. images.
Location: Suryab inayak, Bhaktapur,  Nepal 
Date: 04 September  2023
I have followed this sp. for a couple of times but could not found flowering yet. Any possibility to ID so that I can try for the flowers.
---
This is a Cymbidium for sure, but hard to confirm without a flower picture.
---