Euonymus dichotomus B. Heyne ex Wall., in W.Roxburgh, Fl. Ind. 2: 410 (1824) (syn: Euonymus thwaitesii M.A.Lawson);
.
SW. India, Sri Lanka as per POWO;
---
Small trees. Leaves 4-7 x 3-4 cm, elliptic-ovate, apex obtuse, base cuneate, upper half obscurely serrate, pale greenish below; petiole to 8 mm. Cymes dichasial, to 5 cm, axillary. Flowers red, peduncle and pedicels slender; bracts minute, ovate; sepals connate at base, 2 mm, orbicular; petals 3 mm, orbicular; stamens inserted on disc; ovary 3-5 celled, cell 2-ovuled, style to 0.5 mm. Capsule to 1.5 cm across, obcordate, seeds 5, reddish, aril yellowish-white.
Flowering and fruiting: March-August
Semi-evergreen forests
(Attributions: Dr. N Sasidharan (Dr. B P Pal Fellow), Kerala Forest Research Institute, Peechi as per India Biodiversity Portal)
.
---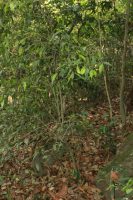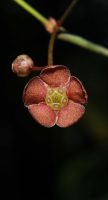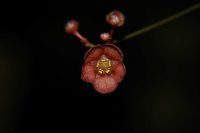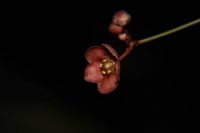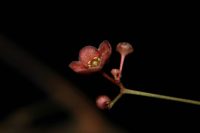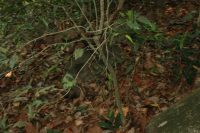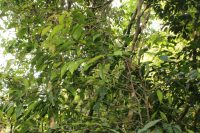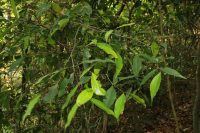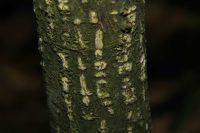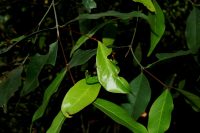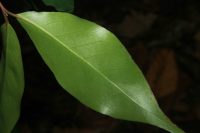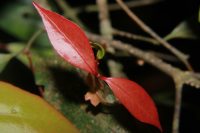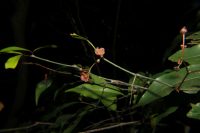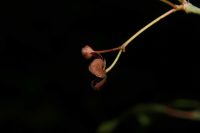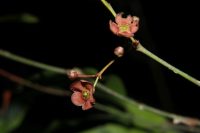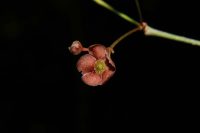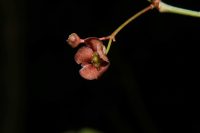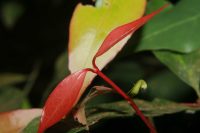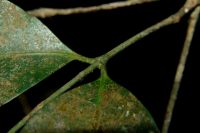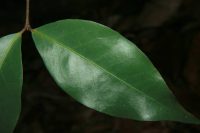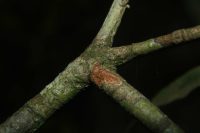 485 ID wild tree: 23 high res. images.
Please ID wild tree,
Location: bloomed near Vannappuram Thodupuzha Idukki Kerala INDIA
Altitude: 1500fsl
Flower date: 10APR2023, 01.35pm
Habitat: wild moisture rocky evergreen misty sloppy canopied alpine
Plant habit: small tree, erect branches, hard cylindrical stem 03 inches base circumference, rough greenish black (nice white spotted puffed) bark, purplish young shoot
Height: 04 meters
Leaves: opposite elliptic acute simple glossy wavy margins, size upto: 07×4cm
Fruit:
Seed:
Camera: CANON EOS1500D +FL10x
---
Euonymus sp. [Celastraceae].
---
Yes, it is Euonymus sp. dear …, thank you very much for ID my plant
---
Euonymus kanyakumariensis Murugan & Manickam?
Sharing more images
---
Unlikely to be E. kanyakumariensis ("known only from Mahendragiri Hills of Kanyakumari district") as the petals are said to be "greenish-purple" according to the paper in this link.
Could it be E. dichotomus? I'm not sure. Hope somebody acquainted with the flora of the region can give more clarity.
---
Yes, it is very close to E. dichotomus. Thank you very much for providing a detailed clarification.
---
Yes, as per images at
http://www.biotik.org/euondich/euondich_en.html
https://indiabiodiversity.org/species/show/11739
---
---
.
References:
POWO  Catalogue of Life  BSI Flora of India  Flora of peninsular India India Biodiversity Portal  IBIS Flora  Biotik  Wikipedia