Roscoea auriculata K.Schum., H.G.A.Engler (ed.), Pflanzenr., IV, 46: 118 (1904) (syn: Roscoea purpurea var. auriculata (K.Schum.) H.Hara; Roscoea sikkimensis Gentil);
.
E. Nepal to Sikkim and S. Central Tibet: East Himalaya, Nepal, Tibet as per POWO;
.
Common name: East-Himalayan Roscoe Lily
.
---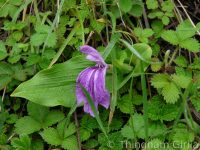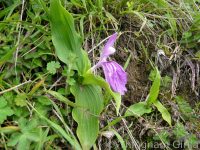 Roscoea auriculata from Tawang: 2 high res. images.
Roscoea auriculata photographed from Tawang in June by Thingnam Girija.
Found growing wild.
---
---
.
References:
POWO  Catalogue of Life  Flora of China  India Flora Online  Flowers of India  India Biodiversity Portal Wikipedia  Pacific Bulb Society