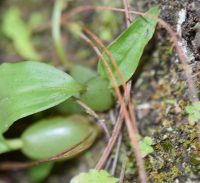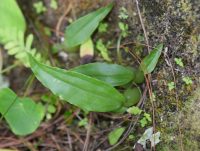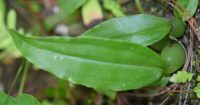 SK 3872 08 October 2023 – Orchidaceae: 3 very high res. images.
Location: Shivapuri National Park, Kathmandu, Nepal
Date: 30 September 2023
Habitat : Wild
Is it possible to ID ?
---
Coelogyene chinesis has two leaves but this has got only one leaf per pseudobulb.
---
Babies sometimes have only a single leaf. But yes, it can't be confirmed. The best would be to look around, there should be mature plants nearby!
---