India (I) ; Rajasthan & other countries
as per
ILDIS
;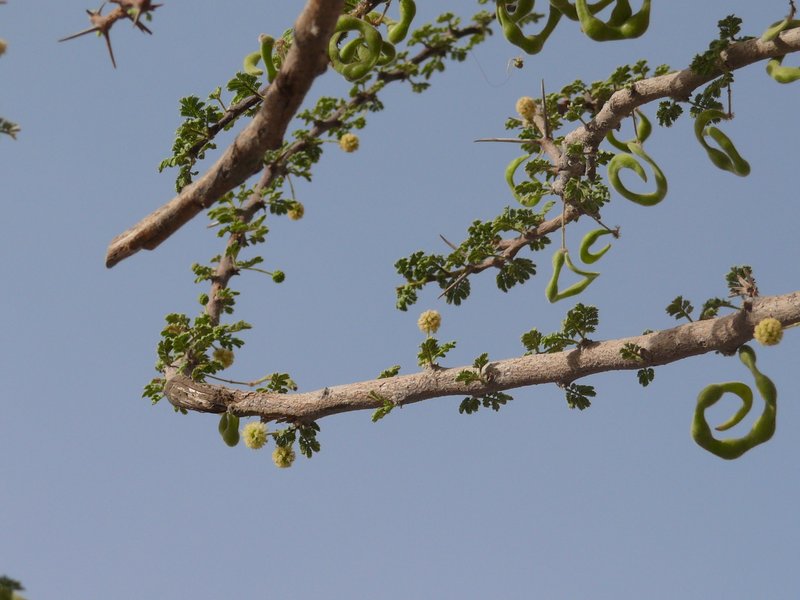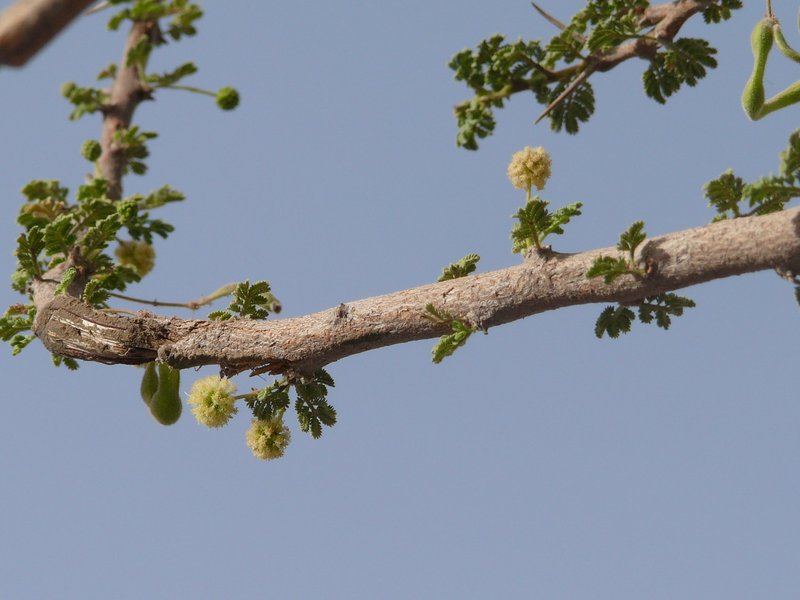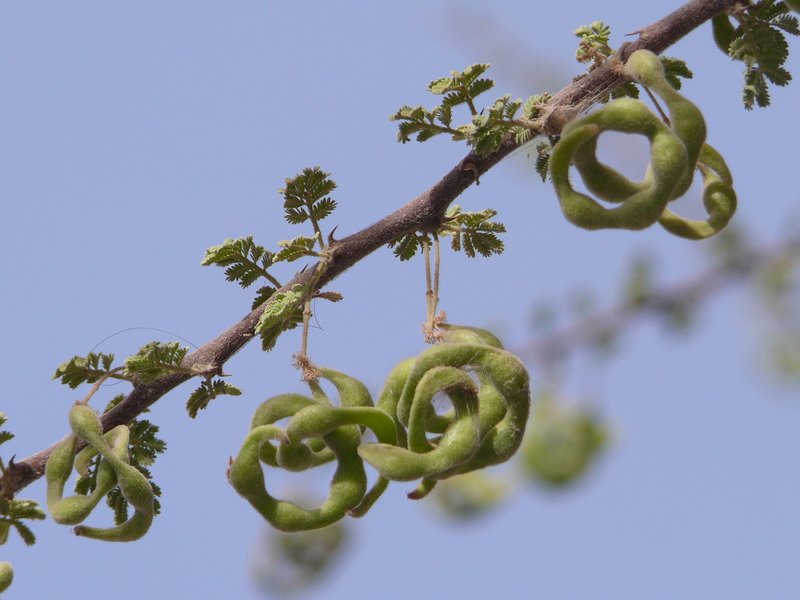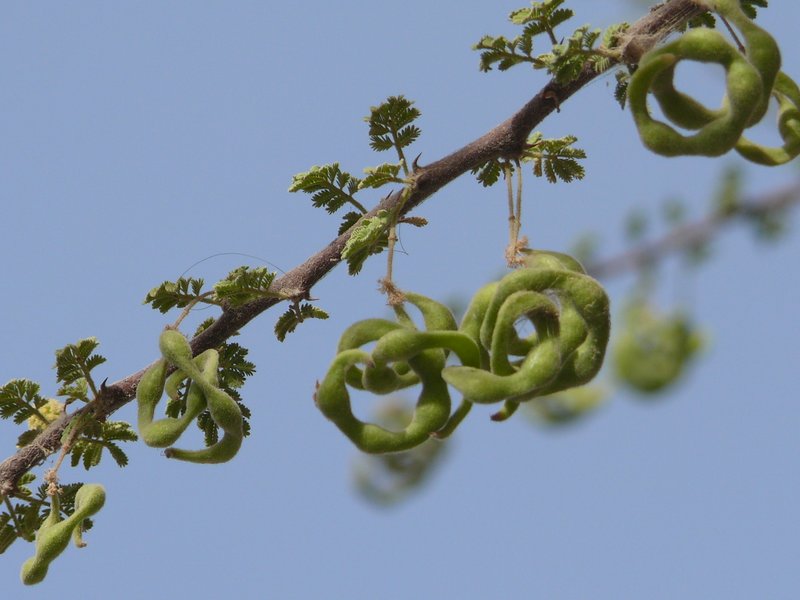 Acacia tortilis ; Oman : 300612 : AK:
Acacia tortilis
,
very common in Oman.
Recently photographed the pods. Pictures taken on 24/5/12.
…, you were quite happy to see a new Acacia when I had posted the flowers earlier.
Posting these pictures of the pods specially for you.
I am sure that you would have done a better job.
---
---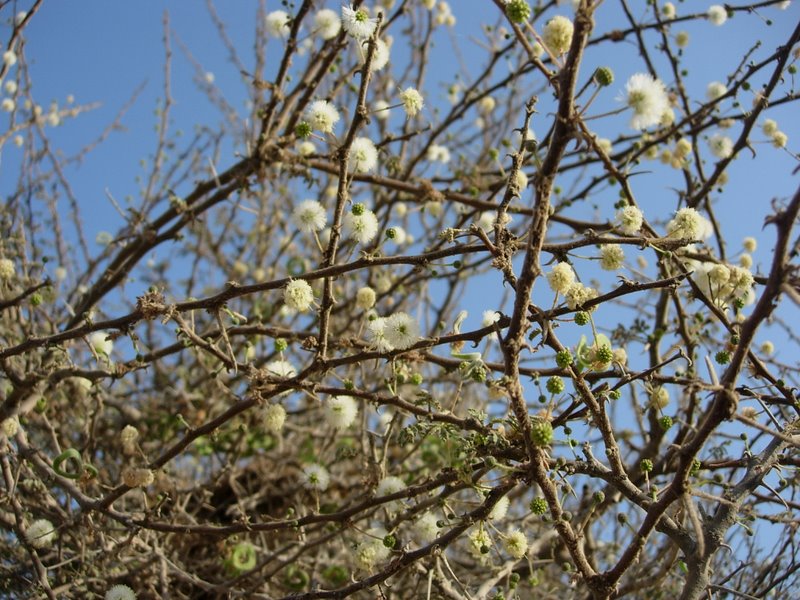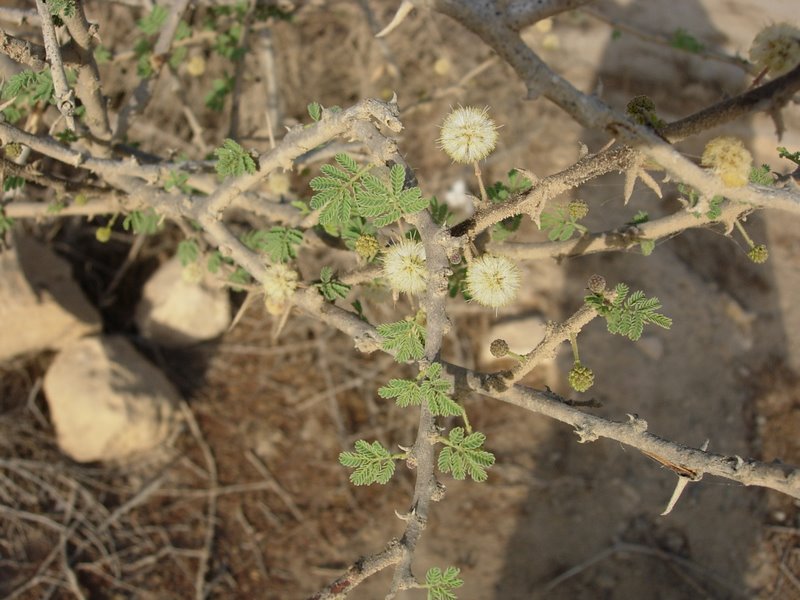 Fabaceae – Mimosoideae (Mimosaceae) Week :: Acacia tortilis from Oman:
Sharing this
Acacia
species
from Oman.
Acacia tortilis as identified from the book 'Wild Plants of Oman' by Helen Pickering & Annette Patzelt.
A very common tree here.
Common names Umbrella Thorn Acacia or Israeli Babool.
Known as 'Samur' in Arabic.
… & … posts activated me into posting some pictures myself !
---
---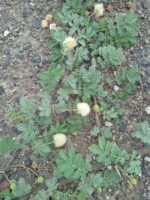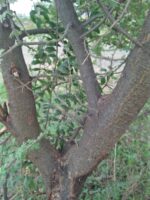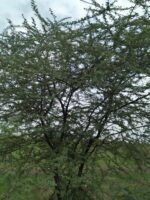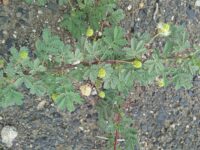 Acasia tortillas ? or Acacia planifrons ?
: 11 posts by 3 authors. Attachments
(2
)- 2 mb and 3 mb.
Place gujarat
Date 15.7.2018
I'd confirm pls
Acasia tortillas ?  Or Acacia planifrons ?
---
---
correction please. proper spelling of one is ACACIA tortilis. tortillas is not even a synonym. it seems it was a mistake somewhere and the silly people copy pasted, perpetuating the mistake, tortillas means roti. thats why i was confused and went looking
---
Certainly not A.planifrons , which I have seen in Guindy National park, Chennai
---
Please check for the characteristic curly pods and spine arrangement for ID
---
Pl. check comparative images at
---
---
Date: October 24, 2018 … Altitude: about 230 m (750 feet) asl
Dear friends,
Please help validate the ID.
---
This is not Acacia leucophloea as the heads are in axillary fascicles.  We need close up of the leaves and leaflets and need to know about the pubescence, if any in additions to the fruiting photographs.  This is somewhat comparable to Acacia tortilis (now Vachellia tortilis) but I do not see the elongated spines anywhere.  Could this be an introduced species?
---
For me  you need to check the bark as well. Acacia leucophloea is easily identifiable by the bark which is whitish to yellowish grey.
---
Thank you … for validating.
Tapas ji, you must be correct about introduced species – this tree is planted in premises of Rajasthan Forest Department's tourist post at Guda Bishnoiyan … an important lake where migratory birds make a stopover.
Mahadeswara ji, thank you for the bark characteristics; I do not know why – I had the feeling that all of trunk, branches of A. leucophloea are of silver grey.
I will correct my notes in flickr to very simply Acacia sp. – because at present I do not have photos with required aspects.
Here is one cropped version, if at all it gives any hint to Tapas ji …
---
I have no hesitation in calling this as Acacia leucophloea provided that the heads are arranged in axillary and terminal panicles.
---
Thank you very much … for the comment.
From the photos available in this post, to me, the heads are in axillary / terminal panicles.
…, unfortunately I have no picture of trunk / bark. But I do recollect it was silver grey.
I would go with
Acacia leucophloea
.
---
In that case Vachellia leucophloea (Roxb.) Maslin et al. is the accepted name.
---
OK, thank you very much, … Will label the photos accordingly.
---
No …, Acacia leucophloea will have different inflorescence type.
I am not satisfied with this identification.
Possible the images posted by you belong to a species not recorded so far for India.
---
Thank you very much … for this comment.
I will label the photos to genus level as
Acacia
sp.
---
I agree with … 
I am posting a few pictures of Vachelia leucophloea taken in Mysore. Hope these photos are of Vachelia leucophloea.

Attachments (3)
---
I am very happy to see these beautiful images of Vachellia leucophloea.
---
Thank you very much … Clearly different from what I have posted. Many thanks for sharing pics of Vachellia leucophloea.
---
I have also posted Vachellia leucophloea from Delhi and Bangalore earlier, with close up of the pods and bark.

You may need to search in
Acacia leucophloea
.
---
Here are the pictures.
This is the first time I am trying to attach a file directly on the group and not through my email.
Attachments (3)
---
This is Acacia planifrons Wight&Arn.,In our college we had this plants.
---
I beg to differ. Where are the long spines of planifrons?
---
To me also looks different as per images at
---
Thank you … for Acacia planifrons … we do see recurved spines on nodes and in axils, but the conspicuous, straight white long thorns are not seen on the branches. Any reasoning ?
---
There is one tree in our college that looks same, which produce circinate pods, the bract at the peduncle is near the base, flower head white, pinnae 2-3 pairs hence I thought it to be Acacia planifrons,
---
Thanks very much, …,  Sincere apologies; I expressed my query more like a question.
Hope this ID resolves to Acacia planifrons.
---
I got to know from … that the posted plant is Vachellia tortilis.
The Forest Deptt calls it
Israeli babool
….
the spines are erratic – the straight ones more or less present, but unevenly.
---
This is a common plant in Oman. I had posted earlier.
---
How nice. Actually it is growing very fast even in xeric conditions. Cultivated in many places in Jodhpur area. A good sand binder also. The fruits would have revealed the identity at once.
---
---
After scrutiny of my specimens I am attaching Vachellia planifrons and Vachellia tortilus
---
Both plants are in umbrella shaped, pods circinate, flower heads white; but planifrons have long straight thorns here and there, flower heads are clustered in axils; Vachellia tortilus never produce long straight thorns, flower heads are solitary.
---
---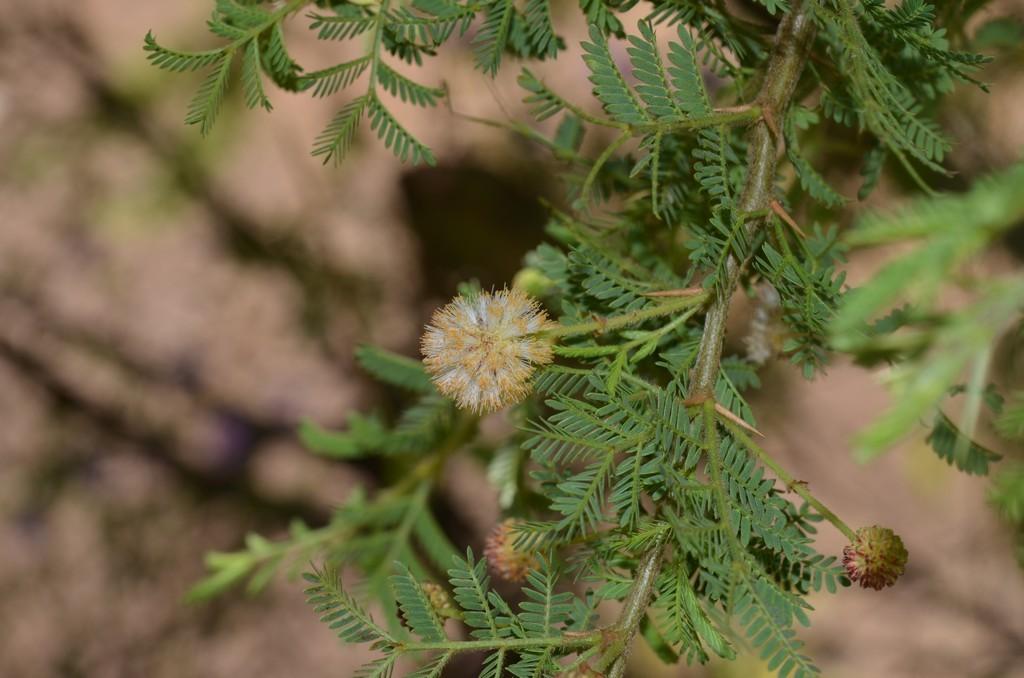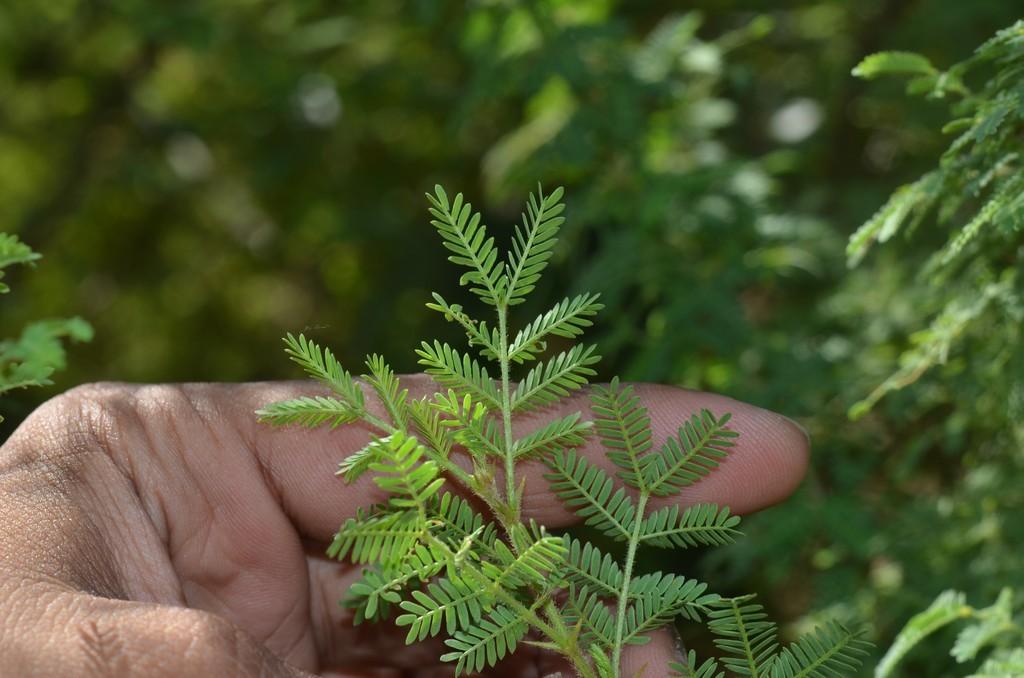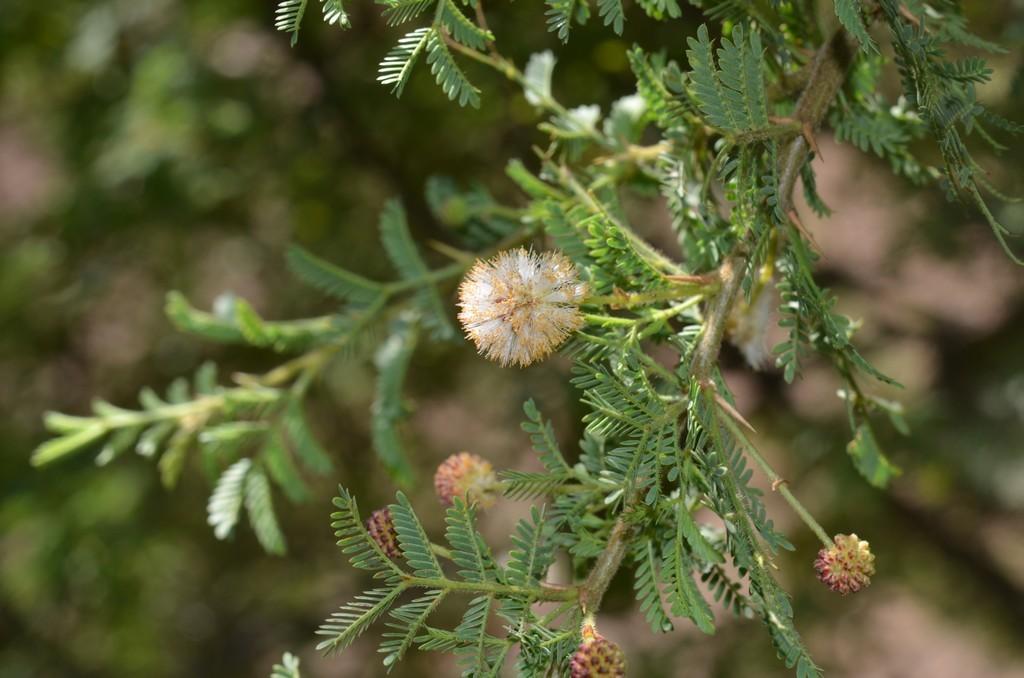 ANDEC43 Acacia sp. for identification
: 3 posts by 2 authors. Attachments (7)
Rishikesh, Uttrakhand

November 2014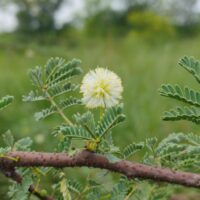 Plant identification request 3: 2 high res. images.
Habitat: Rocky area
Habit: Small tree/tree.
 I could not see its canopy because it had fallen and
its bark was rough, dark brown in color.
Spine: Two kinds of spine(long- white &short- brown, hook like), both paired.
Israeli Babool... Acacia tortilis
---
One of the subspecies of 
Vachellia tortilis.
---
It's acacia tortilis
---
There is no Acacia now. It is brought under the genus Vachellia. For your information.
---
I mean there is no
Acacia tortilis.
It is a synonym.
Correct scientific name is Vachellia tortilis.
---
The name Acacia has been changed based of APG classification.
---
Yes. I am aware.
---
Just to clarify not all species of 
Acacia
 have been shifted to 
Vachelia 
which has 163 species
More than 948 species are still under Acacia
nearly 222 species are removed to Senegalia
nearly 15 removed to Acaciella and 13 to   Mariosousa
This generic and infrageneric naming is not under the scope of APG system
---
Kindly provide the link for knowing more on the APG system (classification) and how it is concerned with name changing games.
---
1 pdf- New names for the African Acacia species in Vachellia and Senegalia
---
References: