---
Small trees. Young stem, bracts and calyx lobes hispid without. Leaves 7-20 x 2-5 cm, lanceolate to oblanceolate, acute at apex, attenuate at base; petioles 0.5-1 cm long. Flowers axillary, clustered; male many, short-pedicelled; female 1-2, long-pedicelled. Male flowers: Pedicels 0.3-0.4 cm long. Calyx lobes 5, hairy without. Petals 5, smaller than calyx, white; disc lobed. Stamens 3-6, attached on the disc, filaments united to form a gonophore; pistillode present within gonophore. Female flowers: Pedicel 1-1.3 cm long. Ovary ovoid, 0.4-0.5 cm long, 0.3-0.4 cm diam, 3-celled; ovules 2 in each cell; styles 3, each again 2-fid to form 6-stigmatic lobes, lobes papillate. 
Flowering and fruiting: April-May
Evergreen and semi-evergreen forests
Peninsular India and Sri Lanka
---
Date/Time- 12-09-2010 / 03:00 PM
Location- Place, Altitude, GPca.400 asl; Dindigul dist; TN
Habitat- Garden/ Urban/ Wild/ Type- wild
Plant Habit-shrub
Height/Length- not more than 2m in height
Leaves Type/ Shape/ Size- ca.10 X 3cm; linear-elliptic
Fruits Type/ Shape/ Size Seeds- 2.5cm across; 2 seeds
---
Some Glochidion ?
---
hey it seems to be Actephila excelsa (Dalzell). in a hurry i wrote glochidion.
---
Why it semms … it is indeed Actephila excelsa
---
---
Family: Euphorbiaceae
Date: August 2010
Alt.: 700 m asl

Place: Sirumalai, Dindigul dist., TN
---
This is the first posting of Actephila excelsa var. excelsa. Thanks for these photos.
---
You are sharing a large number of south Indian species unknown to many of us.
---
---
image by Tapas Chakraborty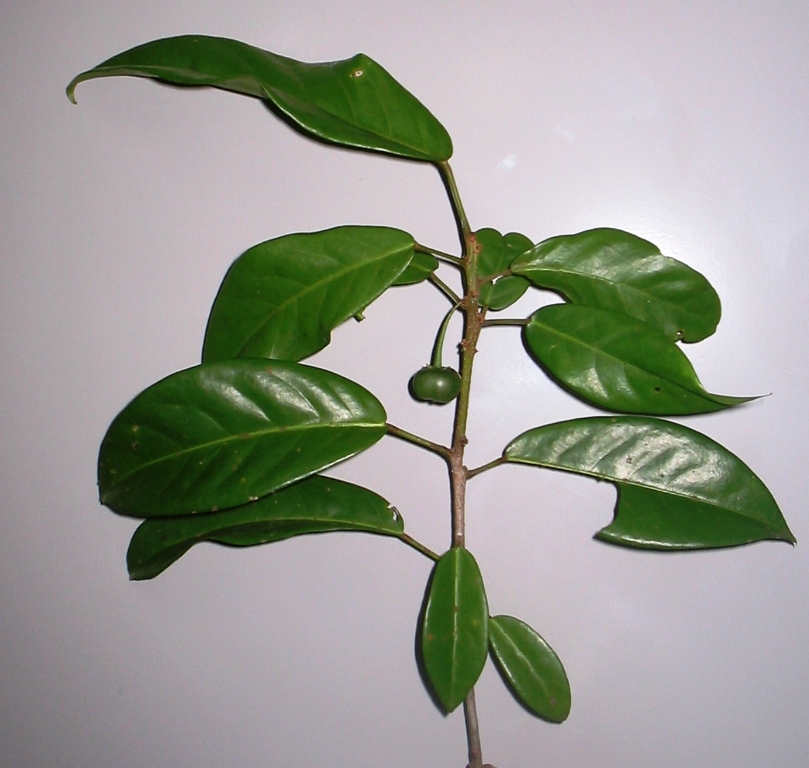 Actephila excelsa (Phyllanthaceae) : Attachments (1). 1 post by 1 author.
Collected this twig of Actephila excelsa (Dalzell) Müll.Arg. var. excelsa at Dhanikhari, South Andaman Island in edge of evergreen forest at low altitude. It is a common shrub there.
---
---
---
---
ID Please : 3 posts by 2 authors. Attachments (1)- 2 Mb.
please give the identity of this plant, a shrub (?) collected from Riparian vegetation of Kannur district of Kerala. It belongs to Euphorbiaceae probably.
---
Looks like Actephila excelsa. Male or female flowers?
---
No reply from your end!
---
.
---
Please identify this
shrub
from Kannur district of Kerala.
---
Seems to be Actephila excelsa.
---
---
---
---
TQ-Arunachal-08 : 12 posts by 4 authors. Attachments (4)
Unidentified wild shrub, found blooming in May,
Pasighat, East-Siang distt, Arunachal Pradesh
Please identify
---
Any Baliospermum?  Certainly looks from Euphorbiaceae/ Phyllanthaceae..
---
Thanks …! Looks like Baliospermum calycinum, with prominently stalked female flowers.
---
However, capsules are supposed to be erect in Baliospermum calycinum, but they are pendulous in the present plant. The other choice could be Baliospermum solanifolium.
---
To me looks different from Baliospermum
---
= Actephila excelsa.
---
Oh yes! That's the right ID! Thanks …
---
I am familiar with Balliospermum montanum. We call that Dandu in our dialect and use for treating ringworm. I had firm belief that this plant can not be Balliospermum. That's why I had suggested the name of …
---
---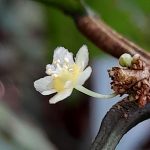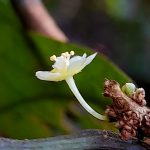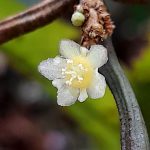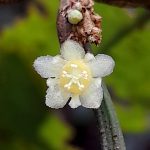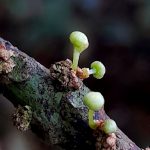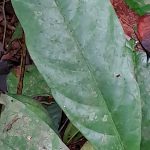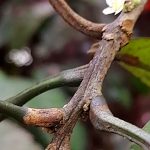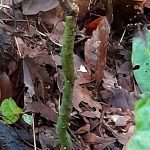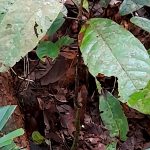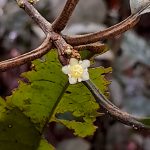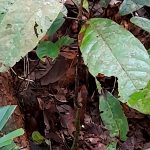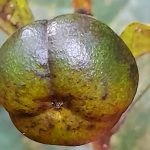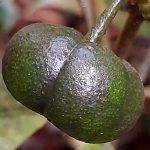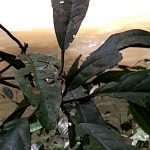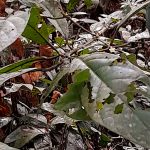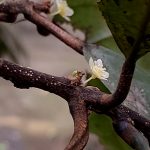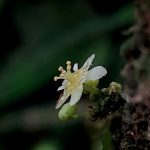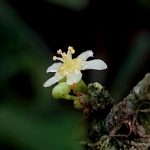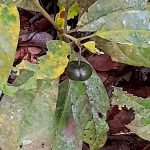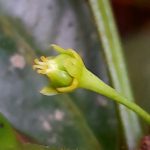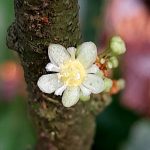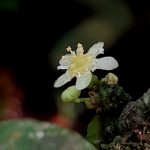 121 ID wild plant
: 22 images.
Please ID wild plant,
Location:

near Reserve Forest,

Chathamattom, Ernakulam District, (Kochi) Kerala PIN:686671

Altitude: 1400fsl

Flower date: 19.08.2021, 02.05pm

Habitat: wild, moisture, filtered sunlight, river bank

Plant habit: under shrub, erect, branches, hard stem diameter upto 07mm, perennial

Height: 01 meter
Leaves: alternate, ovate, oblong, apex, size:15×6cm or less

Flower: 5 petals, diameter:05mm, white, non fragrant

Fruit: semi globular, green, diameter:22mm
Seed:

Camera: mobile Samsung Galaxy A21s
---
Actephila excelsa?
---
Acteiphila excelsa
---
Thanks, …, for id as Actephila excelsa
References: